Baotou gets new flight to Russia
By Lu Wei Updated: 2017-06-28
Flight GS7943 left Baotou Airport on June 24, heading for Irkutsk, Russia, marking the launch of a new direct flight linking the largest city of North China's Inner Mongolia autonomous region with one of the largest cities in Siberia, according to baotounews.com.cn.
The flight, operated by Tianjin Airlines using an Airbus A320, is scheduled to fly twice a week on Tuesday and Saturday.
The flight leaves Baotou at 11:30, and reaches Irkutsk at 14:00. The return flight takes off at 15:40 and arrives in Baotou at 17:50.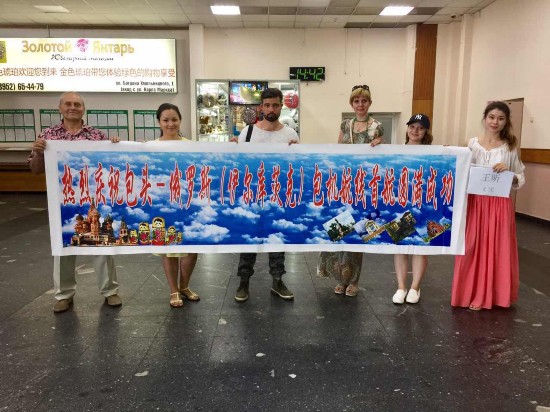 Baotou launches a new direct flight linking the city with Irkutsk, Russia, on June 24. [Photo/nmgnews.com.cn]
"We gave up the idea of traveling to Russia years ago as we had to get to Beijing to take a direct flight to Russia," said a Dalad Banner resident surnamed Zhang who is in his 60s.
Baotou city has become increasingly well connected to foreign countries and cities in recent years with new air routes recently launched including direct flights to Nha Trang, Vietnam; Inchon, Republic of Korea; and Ulan Bator, capital of Mongolia.
Over the past few years, Baotou has formed partnerships with Russia in various areas as part of the implementation of national strategies for China's Belt and Road Initiative and the China-Russia-Mongolia Economic Corridor.
Also, to smooth travel to Russia, a new visa system will be introduced in September. Foreign tourists can fill in applications for an electronic visa on websites designated by the Ministry of Foreign Affairs of the Russian Federation. The electronic visa will be valid for 30 days and tourists can stay in Russia with the visa for eight days.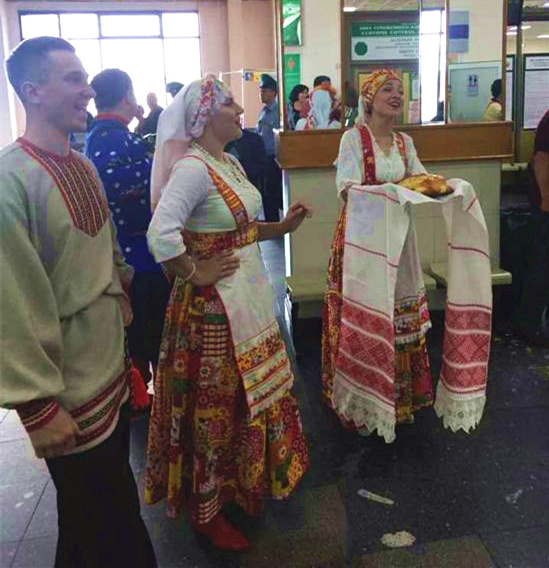 Russians give tourists from Baotou, Inner Mongolia autonomous region, a warm welcome with bread and salt, a traditional way to welcome guests in some cultures, June 24. [Photo/nmgnews.com.cn]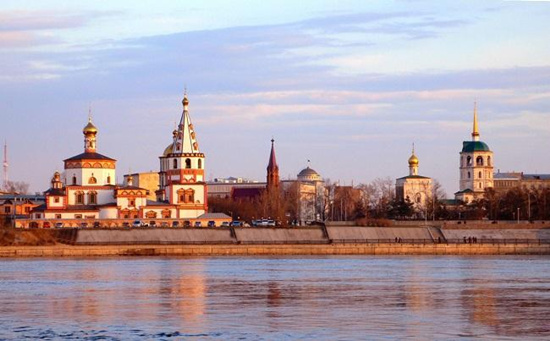 The Russian city Irkutsk is one of the largest cities in Siberia. [Photo/internet]