Jiuyuan district
Updated: 2015-10-27
The newly-developed Jiuyuan district covers an area of 734 square kilometers and contains a population of 201,000. It is home to numerous historical sites, including the Great Walls constructed during the Warring States period (475-221BC), the Qin Dynasty (221-206 BC) and the Han Dynasty (206 BC-AD 24); it also contains partly-surviving ancient villages of the Yuan Dynasty (1271-1368).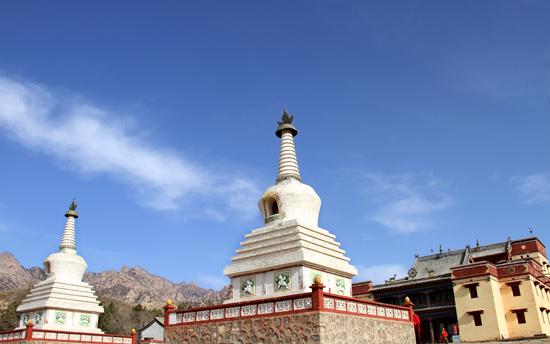 Meiligeng Scenic Spot in Jiuyuan district  [Photo provided to chinadaily.com.cn]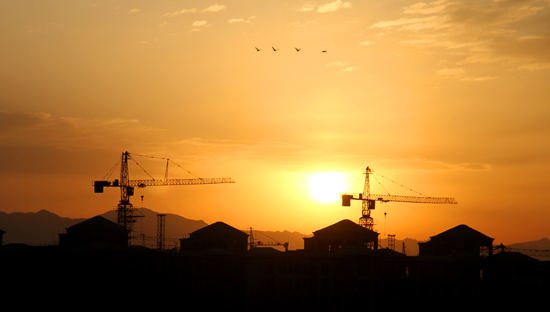 Evergande Palace under construction  [Photo provided to chinadaily.com.cn]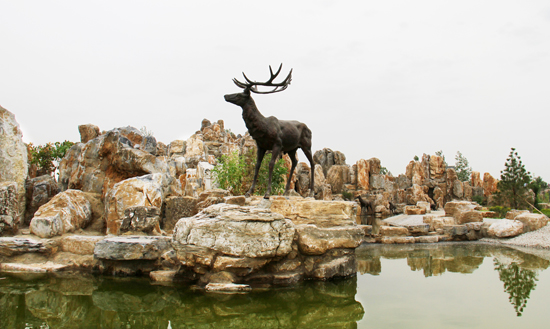 Deer Park in Jiuyuan district  [Photo provided to chinadaily.com.cn]
Meiligeng Scenic Spot and Zhaojun Island can be found in Jiuyuan. The scenic spot acts as a memorial to Wang Zhaojun, who volunteered to marry a ruler of a Hun tribe in exchange for friendly relations with the Huns during the Han Dynasty.
Jiuyuan district has received honors from the government for its economic achievements. One business park in the district has total assets of more than 10 billion yuan ($1.57 billion), while another has become a demonstration park for industrial circular economy pilots. Five major industrial clusters have been formed in the district. These include chemical, electric power, steel deep processing, equipment manufacturing and new materials industries.
A 13.2 billion yuan ($20.74) investment has been made to construct a new downtown area and implement 125 key construction projects over the last five years. Among them, Olympic Sports Center, Deer Park, high-end residential communities (such as Evergande Palace and Taihua Garden) and six colleges and schools, have been completed.
Jiuyuan district will accelerate the construction of a new urban center, (Jiuyuan Industrial Park), an urban and rural integration demonstration area and an ecological agricultural technology park. It will also improve urban and rural public services and the social security system.