News
Crawfish to be celebrated over May Day holiday
(chinadaily.com.cn)
Updated: 2017-04-25
Guoyuan town in Changsha county will hold its first crawfish festival over the May Day holiday in the hope of attracting visitors to try the local specialty.
In the lead up to the holiday, Guoyuan Crawfish Breeding Base hosted a fishing competition for families and children to see who could hook the biggest crawfish.
The top three families took home crates of crawfish and a 200-yuan ($29) coupon to use at restaurants on Haoxia Street.
Crawfish from Guoyuan are said to be particularly delicious and have become a brand associated with the town.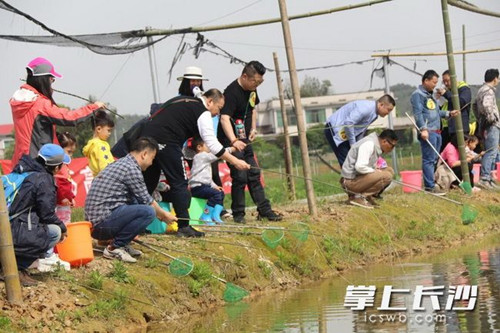 Anglers try to hook a juicy crawfish at Guoyuan Crayfish Breeding Base in Changsha county, April 22. [Photo/Changsha Evening News]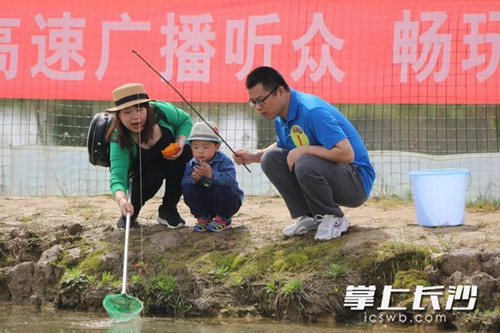 Parents and their child catch crayfish together in Guoyuan town, Changsha county. [Photo/Changsha Evening News]
In recent years, the local government has sought to revive the region's long tradition in porcelain making and boost local industry with the cultural influence of ancient Tongguan kilns, which have a history of 1,200 years.
Contact Us
Tel: +86(0731)-8401-8486
Add: No.19, Kaiyuan Rd, Xingsha, Changsha county