News
Gaoqiao brings left behind families together
(chinadaily.com.cn)
Updated: 2016-12-20
The isolated Tongrenqiao village in rural Changsha has for many years seen its residents of a working age move to the nearest town, Gaoqiao, in order to find employment.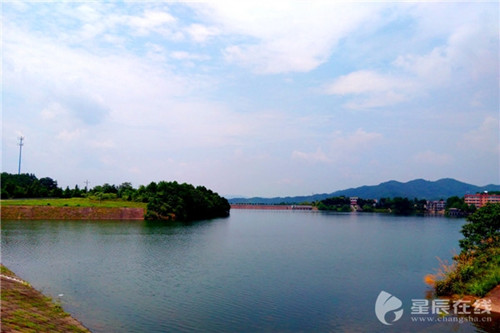 The 68 families live near the Bailu Lake in Tongrenqiao village, Changsha county. [Photo/news.changsha.cn]
This has resulted in the village being populated by the left behind, the elderly and the children, living below the poverty line.
In a bid to solve this problem, the county government has reached out to families from Tongrenqiao and offered them housing closer to the town so that grandparents, parents, and children can be closer together.
The new houses are built in the Jinxiu community of Gaoqiao town, and so far cover an area of 38,400 square meters. The structures of the buildings have only taken three months to construct.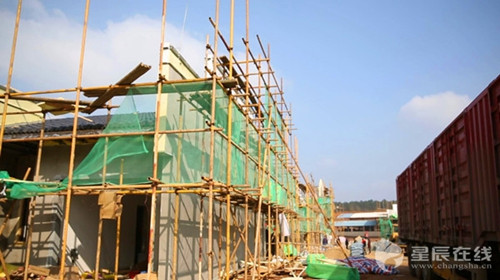 The structures of the new houses built in Jinxiu community have been completed after only three months' construction. [Photo/news.changsha.cn]
"I've never dreamt of moving into a big house, free of charge, and built by the government," said Zhou Delong, a villager from Tongrenqiao.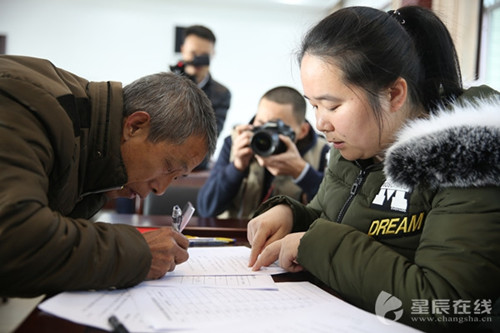 Zhou Delong registers the number of his new house. [Photo/news.changsha.cn]
"Each house is equipped with water heaters, electricity, and gas stoves," said Su Bo, head of Gaoqiao town. "Each family will also receive a subsidy of 600 yuan ($86.22)."
The newly rehoused villagers will also receive extra ways to raise family incomes. Su said, "We have also invested 3 million yuan to build a solar photovoltaic project so that each family will earn about 2,000 to 4,000 yuan each year."
The town has signed deals with surrounding companies to create jobs for the villagers. "A local company producing and selling edible fungi promises to train the villagers and teach them to plant mushrooms," said Su.
In recent years, the local government has sought to revive the region's long tradition in porcelain making and boost local industry with the cultural influence of ancient Tongguan kilns, which have a history of 1,200 years.
Contact Us
Tel: +86(0731)-8401-8486
Add: No.19, Kaiyuan Rd, Xingsha, Changsha county