News
Tea town offers more than the aromatic beverage

Updated: 2016-04-06
The tea culture has grown well above the tea gardens in the town of Jinjing, Changsha county.
The town of tea is now more than a tea planting and processing base as it has introduced ideas of rural tourism to better promote its tea products. Visitors to the town are able to experience tea-leaves picking, tea making and tasting along with many tea related activities.
Zhou Yu, the general manager of Hunan Jinjing Tea Company, said, "We had built a tea culture park at the end of 2015. And an average of 500 visitors, arrive daily for an outing on weekends since the opening of spring tea season this March."
In Jinjing Tea Plant, tourists could cycle around for sightseeing, pick tea-leaves and watch tea art shows. And most interestingly, under the guidance of the technicians in the plant, they can also learn to make a cup of "love" tea and serve to one's parents or friends.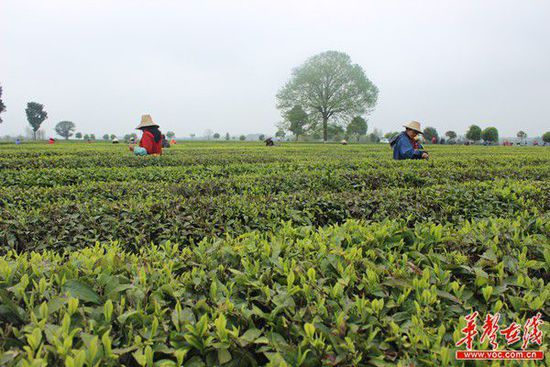 Tea farmers pick tea-leaves in Jinjing town, Changsha county. [Photo / voc.com.cn]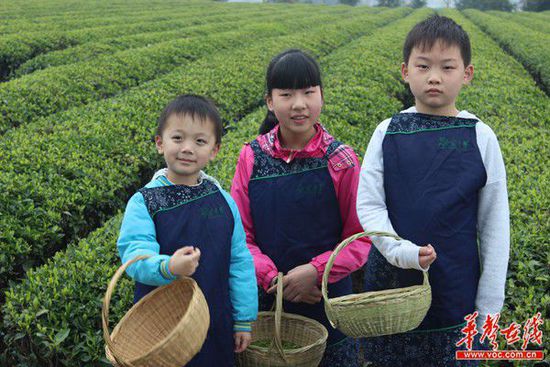 Children get ready to pick tea-leaves at a tea garden in Jinjing town, Changsha county. [Photo / voc.com.cn]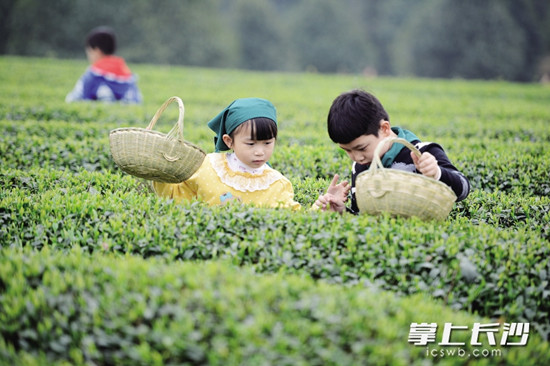 Young children experience tea-leaves picking at Jinjing tea garden. [Photo by Zou Lin / Changsha Evening News]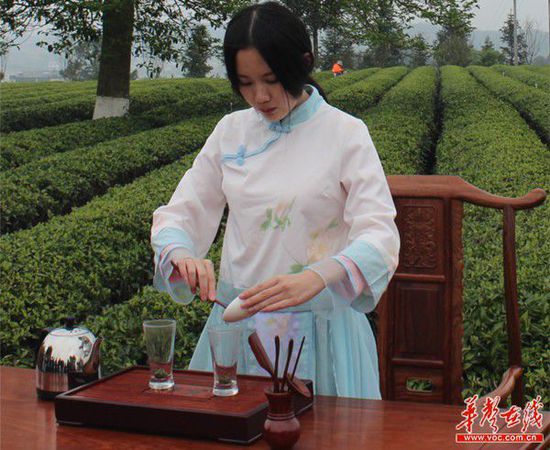 A tea specialist gives a tea art performance at a garden in Jinjing, Changsha county. [Photo / voc.com.cn]
In recent years, the local government has sought to revive the region's long tradition in porcelain making and boost local industry with the cultural influence of ancient Tongguan kilns, which have a history of 1,200 years.
Contact Us
Tel: +86(0731)-8401-8486
Add: No.19, Kaiyuan Rd, Xingsha, Changsha county