News
Low-income families move into new houses in Jinjing town
By Zhang Qiong and Xu Yinjuan (chinadaily.com.cn)
Updated: 2015-01-14
Sixteen low-income families who were living in remote areas recently moved into new houses in a concentrated settlement in Jiuxiyuan village, Changsha county, Hunan province, csxnews.com reported.
The village is located in a place with quite a lot of streams in Jinjing town and many of its villagers' residences were widely scattered due to the special terrain, which made it difficult and costly to cover all of them with infrastructures facilities.
The village decided to build concentrated new housing to better their lives. The Party branch of the village levelled barren land of 14 mu (0.93 hectares) as the new dwelling location and completed the basic infrastructure constructions around it, such as roads, electricity, communication coverage, and greening.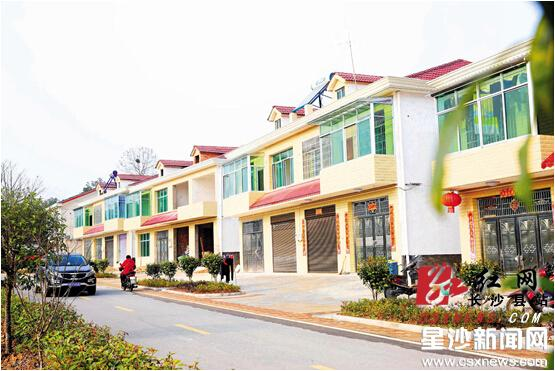 The new concentrated homes for villagers in Jiuxiyuan village, Jinjing town, Changsha county, Central China's Hunan province [Photo by Zeng Shiyi]
Low-income families can apply for the construction of a new house there after paying an infrastructure support fee of 6,000 yuan ($966), said Lin Gexin, the Party branch secretary of the village. Construction of the new buildings started in October, 2013 and were completed by the end of 2014.
"We are also planning to build some new leisure farms by opening a few vegetable fields, a fish pool and a parking lot, to attract urban residents to experience the pleasant village life here, as in breathing fresh air, growing vegetables and going fishing," said Lin.
In recent years, the local government has sought to revive the region's long tradition in porcelain making and boost local industry with the cultural influence of ancient Tongguan kilns, which have a history of 1,200 years.
Contact Us
Tel: +86(0731)-8401-8486
Add: No.19, Kaiyuan Rd, Xingsha, Changsha county