Dining
Xinyuege Restaurant

Updated: 2014-07-23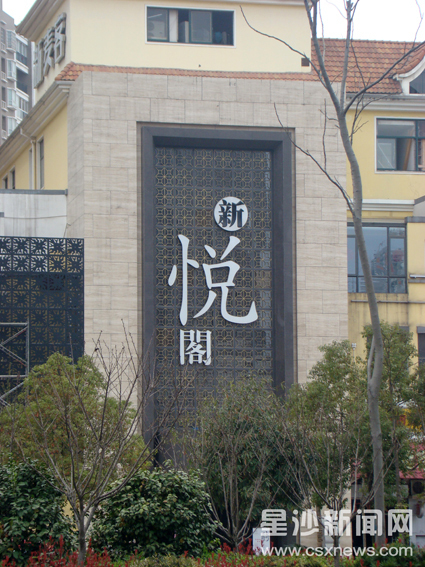 This restaurant is situated in Changsha's most flourishing business area, the Xingsha district.
Signature dish: Yongzhou fried duck with duck's blood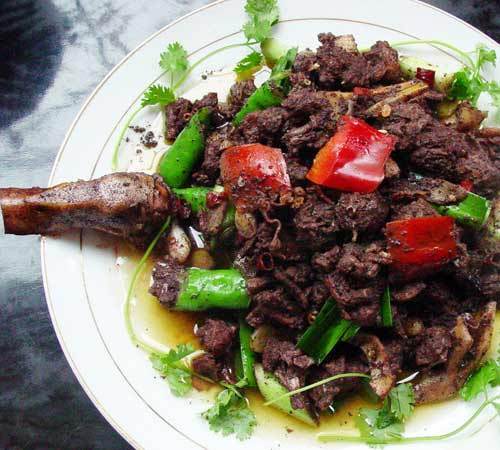 Yongzhou fried duck with duck's blood
If you're a newcomer, the first item to look for is the No.1 dish, Yongzhou fried duck with duck's blood. No need to be squeamish because the duck's blood is a kind of medicinal treasure that relieves internal heat and detoxifies the body. The ducks are hand-picked, the meat fresh, and the blood freely mixed with cooking wine. The chef does the plucking, dicing, and cooking, with ginger, dried chilies, and garlic cloves in a frying pan, broth added, and the mixture braised until nearly dry. The duck's blood is added with spices at the end as a centerpiece.
Cuisine: Chinese and Western
Recommended: braised turtle with basil, fried Yongzhou duck with duck's blood, traditional steamed pork, Hengyang boiled vegetables, fried eel with green pepper, steamed beef slices
Appropriate for: family gatherings, dating, business receptions, or a group of friends.
Parking space: unlimited
Hours: 09:00-22:00
Capacity: 200 seats
Tel: 0731-8401-0000
In recent years, the local government has sought to revive the region's long tradition in porcelain making and boost local industry with the cultural influence of ancient Tongguan kilns, which have a history of 1,200 years.
Contact Us
Tel: +86(0731)-8401-8486
Add: No.19, Kaiyuan Rd, Xingsha, Changsha county