A training on "integrated marketing of foreign trade" was carried out by Huaqiao International Service Business Park on Feb 19 in an effort to further enhance the comprehensive competitiveness of the park's import and export businesses.
A total of over 40 managers took part in the training, which was given by Xiao Tao, a top consultant for foreign trade marketing and the founder of consulting firm Alldao.
Xiao Tao opened the training with a vivid metaphor to describe the evolution of clients' needs in the past 10 years. He explained that current competition among different enterprises was no longer a competition of products but of differentiated marketing. Enterprises must distinguish their product or service from others by making it more attractive to a particular target market.
He went on to discuss related marketing strategy with demonstrations of factors like search engines, blogs, global B2B (business to business) and industry directories, adding that the goal of such marketing is to create high-quality business opportunities for enterprises and to cut marketing costs and marketing drags at the same time.
The training course included a lively interaction between Xiao and the training's participants. The participants believe the course will help them build their own foreign trade marketing platforms.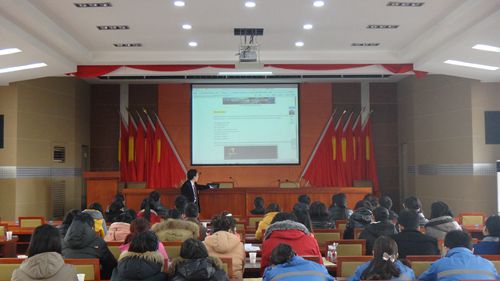 A training on "integrated marketing of foreign trade" is carried out by Huaqiao International Service Business Park on Feb 19.[Photo/hqcbd.com]