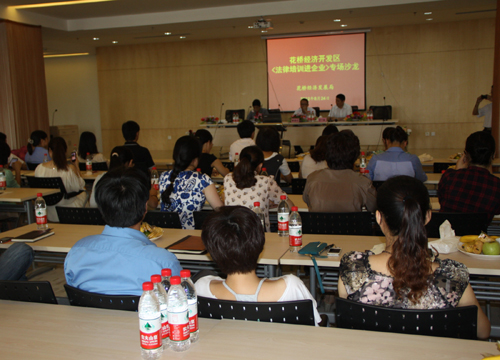 The Huaqiao Economic Development Zone held a symposium on legal knowledge, including recruitment and contracts, on Aug 24.
Human resource and general service managers from over 30 enterprises in Huaqiao attended the event. They said the symposium helps future work with detailed policy interpretations and rich case studies.
Huaqiao pays close attention to middle-management personnel training, especially training in practical operation. Every year, heads of customs and commodity inspection and quality supervision administrations are invited to deliver lectures, which help cultivate the legal knowledge of middle and high managerial personnel.
Edited by Lin Hong, Zhang Tianyi and Michael Thai