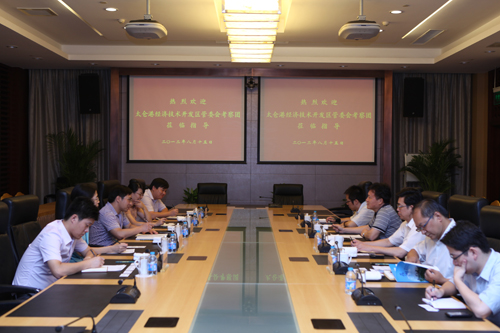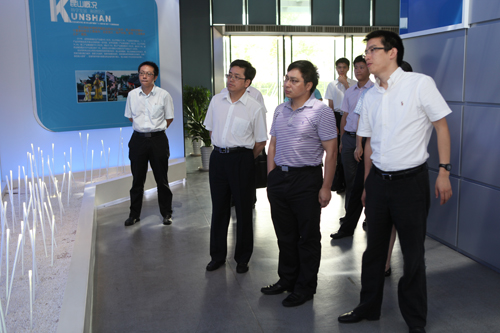 Qi Jiahong, deputy director of the management committee of the Taicang Port Development Zone, and a delegation investigated the Huaqiao Economic Development Zone on Aug 15 to glean experiences in urban construction and service development.
Zhang Zhenyue, deputy director of the management committee of Huaqiao, introduced the business park's industrial positioning, working system, current situation and future targets. After six years of development, the business park has established an industrial park focusing on financial service outsourcing; a regional headquarter base consisting of an R&D center, a sales center and an operation center; and the Cross-Straits (Kunshan) Commerce and Trade Cooperation Zone targeting the Taiwan market. An increasing number of leading industries are based in the park; Huaqiao has improved its infrastructure and offers a good development environment for them.
Qi Jiahong was deeply impressed and spoke highly of the exact market positioning, fast growth, good governmental services and beautiful environment of the business park.
Edited by Lin Hong, Zhang Tianyi and Michael Thai