Hechi is in the northwest part of Guangxi and the south of Yunnan-Guizhou Plateau on an important route to the coast. It has beautiful scenery, breathtaking mountains, caves and water.
The city of Hechi is home to a population of 3,417,945.

Hechi's Nandan county cultivated 73,000 mu (4,867 hectares) of fruit during the 13th Five-Year Plan period (2016-20), creating the largest scale in history.

The city of Hechi has provided agricultural machinery subsidies worth 17.97 million yuan ($2.79 million) this year, continuing its policy of modernizing agriculture and reducing the demand for manpower.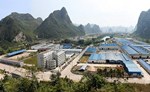 Dongjiang Industrial Park
Dongjiang Industrial Park was established in June 2003 and was rated as an A-type industrial park of Guangxi in December 2007.
。
。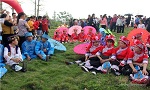 Folk songs of the Mulao ethnic group
The folk songs of the Mulam ethnic group are collectively created by the Mulao people.
。
。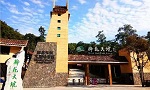 Four self-driving travel routes created
The Hechi culture, tourism, sports, radio and television bureau has launched four self-driving tourism routes with different themes, including revolutionary traditions, folk customs and rural tourism.
。