Nandan reaps fruits of growing industry
By (chinadaily.com.cn)
2021-05-13
Hechi's Nandan county cultivated 73,000 mu (4,867 hectares) of fruit during the 13th Five-Year Plan period (2016-20), creating the largest scale in history, Hechi Daily reported on May 13.
The county's total fruit output reached 55,000 metric tons while the output value reached 200 million yuan ($31 million).
With ideal growing conditions, Nandan has focused on the development of the industry in recent years. Local authorities have developed new farmland, installed water conservation equipment, and improved transport infrastructure to optimize local planting conditions.
Going forward, the county plans to develop the fruit industry further during the 14th Five-Year Plan period (2021-25), promote the upgrading of the plum, citrus and kiwi fruit industries, and extend the fruit industry chain.
Meanwhile, the county will increase policy, financial, and technical support, as well as push forward the construction of fruit production centers.
By 2025, Nandan's fruit planting area is expected to be growing by around 5 percent annually to a total area of 100,000 mu. Fruit output will reach 80,000 tons, growing by 7 percent a year, with an output value worth 400 million yuan, increasing 10 percent each year.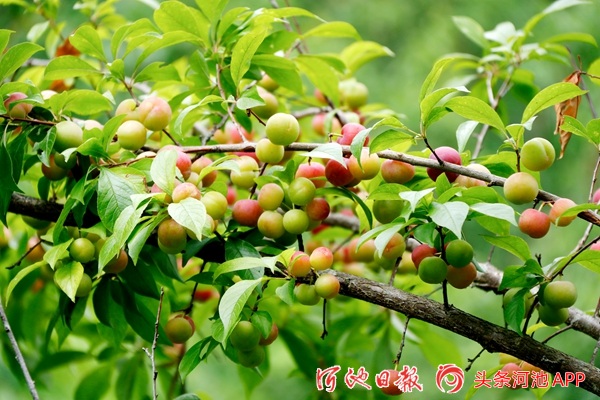 Nandan plums. [Photo/Hechi Daily]