Du'an, Hechi completely eliminates poverty
By (chinadaily.com.cn)
2020-11-27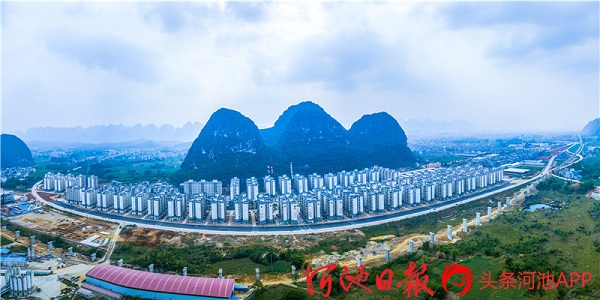 A relocation site in Du'an Yao autonomous county, Hechi. [Photo/Hechi Daily]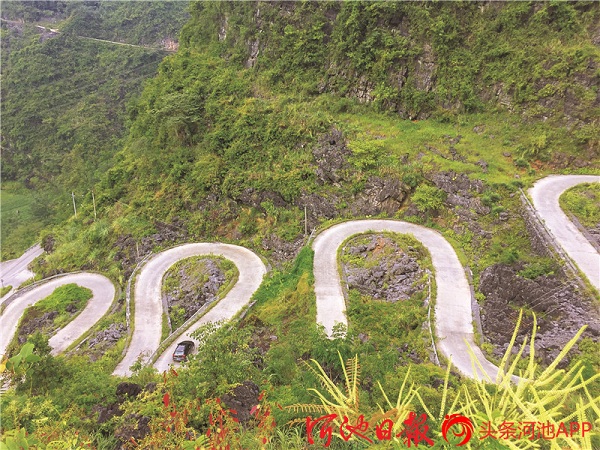 The twisting mountain road in Du'an Yao autonomous county, Hechi. [Photo/Hechi Daily]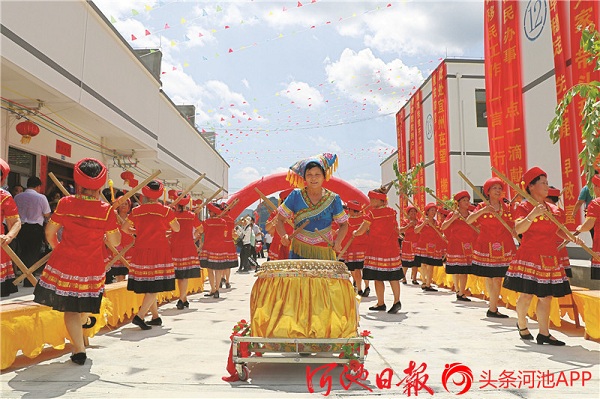 People in in Du'an Yao autonomous county, Hechi hold a poverty alleviation ceremony. [Photo/Hechi Daily]
Du'an Yao autonomous county, Hechi was formally removed from the list of poverty-stricken counties with other eight counties on Nov 20, with the approval of the People's Government of Guangxi Zhuang Autonomous Region. This marked that 202,900 impoverished people of 46,900 households in 147 villages of Du'an were lifted out of poverty.
Du'an was a key county in national poverty alleviation and development efforts, a national-level deeply impoverished county, as well as an extremely impoverished county in Guangxi. It was the county with the largest number of impoverished and relocated people in Guangxi, the widest range of poverty, the deepest degree of poverty, as well as the heaviest task of poverty alleviation.
With the great efforts of leaders and Du'an residents in the over 1,500 days and nights of the past five years, the county has made great progress and achieved its poverty alleviation goals.
The county has focused on bolstering its economic and social development to fuel its poverty alleviation efforts, firmly grasping the three major development opportunities of poverty alleviation, high-speed rail construction, and rural revitalization, as well as carrying out development strategies in ecology, poverty alleviation, industry, urban construction, tourism, technology, and education.
The county has also explored new models of relocation for poverty alleviation, taken effective measures to promote the rapid implementation of the Guangdong-Guangxi poverty alleviation cooperation project, promoted work resumption and industrial development, developed education in impoverished areas, as well as enhanced the development and expansion of the village-level collective economy.
The county's poverty alleviation experience has been comprehensively and in-depth reported by national-level, autonomous region-level, and municipal-level media outlets in recent years. Its annual assessment of poverty alleviation has been awarded a comprehensive evaluation for four consecutive years and it was rated as the 2018 Guangxi Scientific Development Progress County. The county economy has developed steadily, with people's lives greatly improved.
In the future, Du'an will be guided by the spirit of the Fifth Plenary Session of the 19th Central Committee of the Communist Party of China to strengthen the plan for the follow-up development of poverty alleviation with the goal of further improving living conditions and quality for its residents.