Bama Huayu Holiday Hotel
By (chinadaily.com.cn)
2020-09-25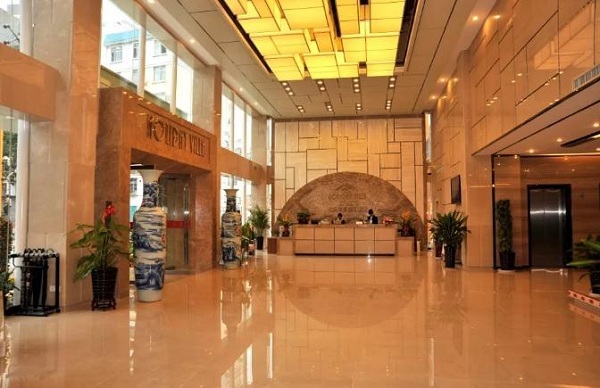 The lobby of Bama Huayu Holiday Hotel. [Photo/WeChat account: guangxibama]
Bama Huayu Holiday Hotel is a four-star resort hotel, which has been actively practicing the green concept of sustainable development from the beginning of its design and construction.
The hotel has 200 different grades of superior double rooms, deluxe single rooms, and business suites. It also boasts three meeting rooms of various specifications and one multi-function hall, which can host various celebrations and exhibitions.
The hotel's Chinese restaurant has 14 private rooms, which can accommodate 500 people at the same time, providing all kinds of Bama-style food. The western restaurant uses local ecological raw materials as ingredients and combines it with French cooking skills, allowing visitors to enjoy rich international flavors.
The hotel's VIP building has adopted green energy-saving technologies, such as ground source heat pump technology, aerodynamic wall technology, air-conditioning heat recovery systems, and photovoltaic power generation systems, to provide guests with a comfortable environment that fully integrates the health elements of Bama, China's longevity village.
Products in the guest rooms are eco-friendly and renewable. Toiletries are all natural plant extracts, which are beneficial and harmless to human skin.
Address: No 368 Shouxiang Avenue, Bama Yao autonomous county, Hechi, Guangxi Zhuang autonomous region
Tel: +86-778-6096888