Bridge in Yizhou under renovation
By (chinadaily.com.cn)
2017-04-19
Manshui Bridge, connecting Baiwei village with the rest of Hechi in Guangxi Zhuang autonomous region is being renovated.
Built in 1978, the 3.8-meter-wide bridge struggles to cope with traffic and so the government is spending 360,000 yuan ($52,280) to give it a facelift.
Government officials say the work will expand the bridge to 25 meters in width and will be completed in the next 10 days.
When it reopens the bridge will make transport in and out of the village easier for its 176 residents.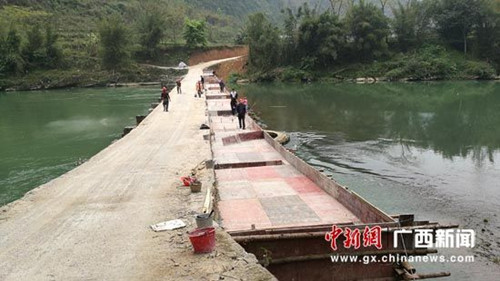 Manshui Bridge connects Baiwei village with the rest of Hechi. [Photo by Bai Lu/gx.chinanews.com]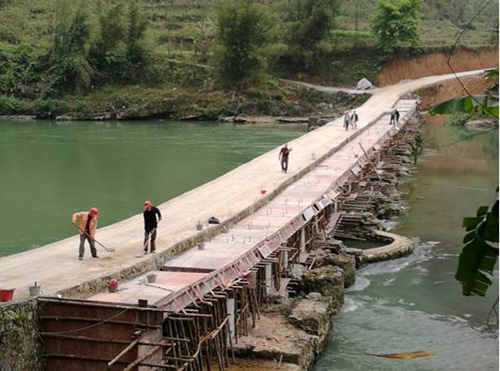 Workers renovate the bridge, which is expected to reopen by the end of April. [Photo by Bai Lu/gx.chinanews.com]