Aerial photos reveal picturesque Hechi
By Huang Chenkuang (chinadaily.com.cn)
2017-01-05
The beauty of Jinshanhu Island has been captured in a series of aerial photographs taken in the New Year.
The island, in Yizhou, Hechi, is surrounded by clear waters and forest thanks to a 350-million-yuan ($50.31 million) program which saw the planting of half a million new trees.
The government has sought to preserve Hechi's natural landscape and strike a balance between unspoiled scenery and tourism.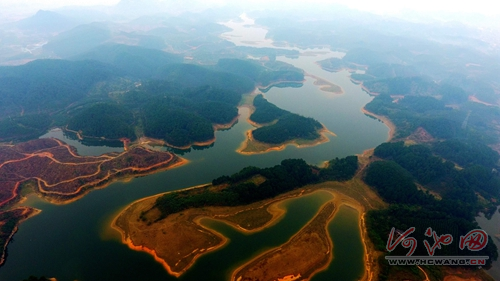 An aerial view of Jinshanhu Island in Yizhou, Hechi. [Photo/hcwang.cn]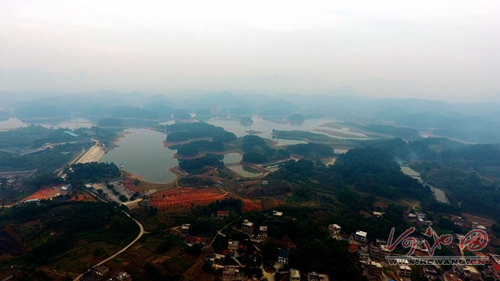 Residents neighboring Jinshanhu Island enjoy an amazing natural view. [Photo/hcwang.cn]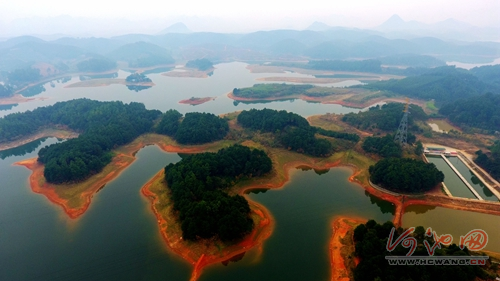 Small islands dot Jinshanhu. [Photo/hcwang.cn]