Fine air quality sustained in Zhanjiang
The air quality in Zhanjiang ranked top in Guangdong province in the first 10 months of this year, according to an announcement by the city's Environmental Protection Bureau on Nov 28.
The average concentration of PM2.5 in Zhanjiang was recorded to be 26 mcg per cubic meter from January to October, while that of PM10 was 38 mcg per cubic meter.
Nine monitored rivers, lakes and reservoirs all met the national standard. The qualified rate for urban drinking water quality was up to 100 percent.
From January to October, Zhanjiang issued 114 environmental impact assessments, collecting 35 billion yuan ($5.3 billion). One and a half billion yuan of that amount will be invested in environmental protection to advance green development in the city.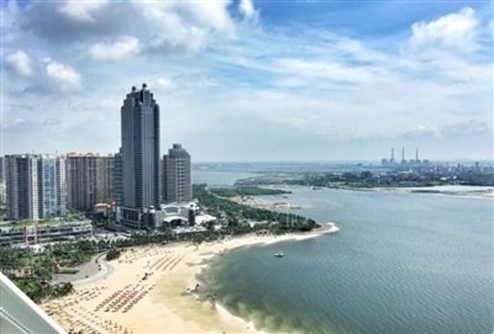 The air quality in Zhanjiang ranks top in Guangdong province in the first 10 months of this year. [Photo/Zhanjiang Daily]