Green travel week held in Zhanjiang
A week-long green travel campaign is taking place from Sept 18 to 24 in Zhanjiang to encourage residents to use buses more often when they go out.
A Car Free Day will be held to encourage motorists to give up using their cars for a day in exchange for taking the bus.
Bus safety and service demonstrations will also be carried out to help boost the image of the city's public bus network.
After decades of rapid car growth, China has suffered from congestion and pollution in its inner cities in recent years.
Through the campaign, Zhanjiang intends to create a positive atmosphere and encourage residents to make buses their first choice for inner city travel.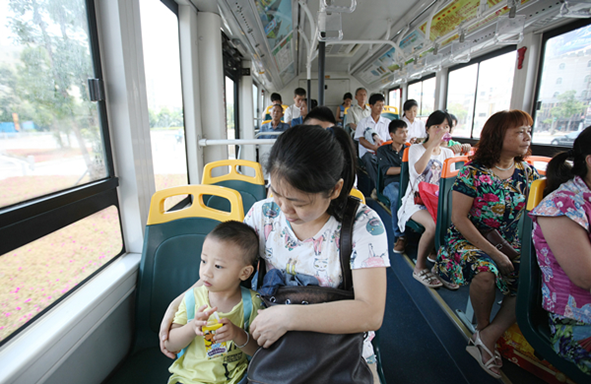 More and more people in Zhanjiang are choosing to take the bus instead of using their cars for inner city journeys. [Photo by Li Zhong/zhanjiang.gov.cn]