Zhanjiang to construct more parks
Residents in Zhanjiang's Chikan district will soon have access to Dongju Park, a large comprehensive urban park for enjoying communication, entertainment and sports activities.
The project, included in Zhanjiang's urban greening plan, is an important part of the city's ecological and urban landscape system, according to the Zhanjiang Urban Administration Bureau.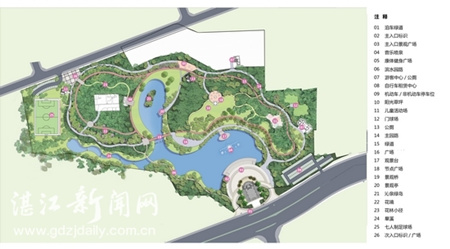 Dongju Park project design in Zhanjiang [Photo/southcn.com]
The park will be reconstructed from a seedling plantation, occupying 11 hectares and providing integrated sightseeing, leisure and science education services.
The Zhanjiang Forestry Bureau recently announced that a wetland park and 19 forest parks will be built this year with a total investment of 16 million yuan ($2.3 million).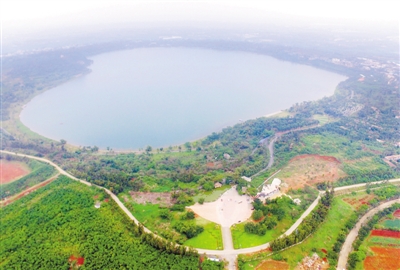 The beautiful Huguangyan National Geopark Scenic Area in Zhanjiang [Photo by Wu Zhiheng, Liu Jicheng/Zhanjiang.gov.cn]