Leizhou's wetlands included on Top 10 Notable Coastal Wetlands List
The wetlands in Leizhou Bay in Guangdong's Zhanjiang were named one of the 10 most notable coastal wetlands on Dec 3, in terms of their value in biodiversity conservation and geology research.
It was co-announced in Shanghai by the SEE (Society of Entrepreneurs & Ecology) Foundation, China's largest environmental protection organization, and the Institute of Geographic Sciences and Natural Resources Research of Chinese Academy of Sciences.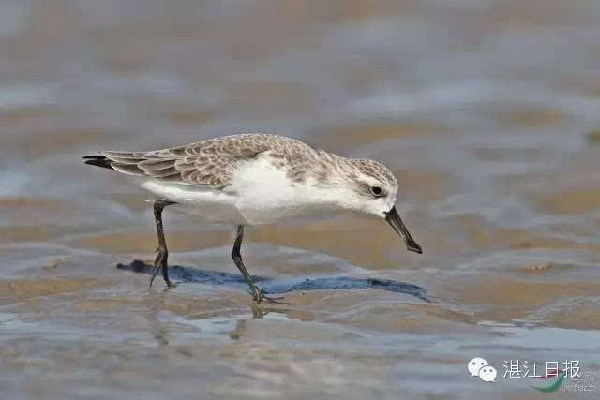 A spoon-billed sandpiper searches for food in Leizhou's wetlands. [File Photo]
The protection work on the top 10 wetlands will be supported financially by the SEE Foundation in its latest project.
A rare natural intertidal zone stretching in coastal South China, Leizhou Bay is famous for functioning as the largest winter ground in China for the spoon-billed sandpiper, which is critically endangered with a current population of fewer than 2,500. More than 70 types of water birds hibernate or stop over there during their winter migration every year.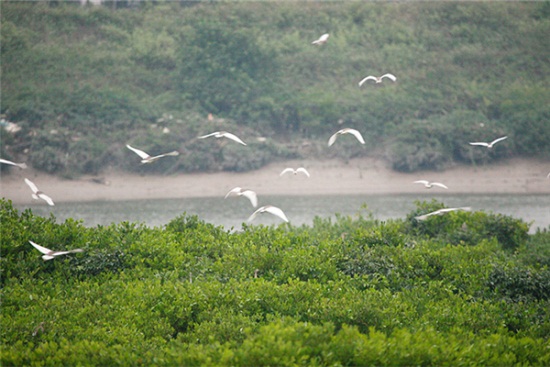 Water birds fly over the Leizhou Peninsula in Zhanjiang, Guangdong province. [Photo/Zhanjiang.gov.cn]
Other listed wetlands included the wetlands in Puti Islet Natural Reserve in Tangshan, the Hebei and Dongtai wetlands in Jiangsu's Rudong.
An evaluation group made up of 17 experts from the State Forestry Administration, Chinese Academy Sciences, research institutes and colleges and universities, assessed 23 wetlands recommended from 20 organizations on their geographic and bio-data, as well as their preservation status.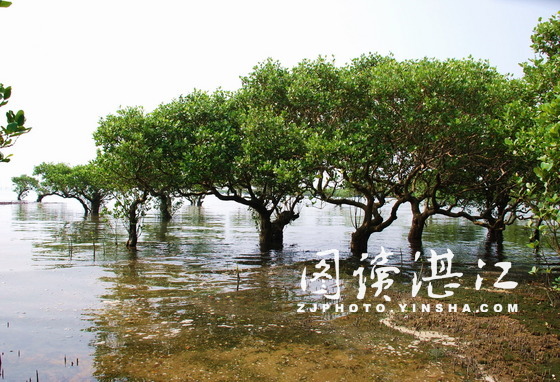 The mangrove forest national nature reserve in Zhanjiang [Photo/zjphoto.yinsha.com]
Also on the recommendation list from Guangdong, is the mangrove forest national nature reserve in Zhanjiang, and Shenzhen's bay area wetlands.
The See Foundation is a non-profit organization established in 2008 to provide support for NGOs and individuals involved in environmental protection. Transferred into a public fundraising foundation, it began collecting for desertification control, habitat conservation and public health. As of the end of last year, the SEE Foundation has accumulated 270 million yuan ($39 million) in public funds for more than 400 non-governmental environmental protection organizations.