Rising winter sun kisses Zhanjiang's sea-view corridor
Rather than bear the extreme cold of winter, residents of Zhanjiang in South China's Guangdong province leisurely enjoy the warmth and breathtaking scenery the rising sun bestows upon the beautiful coastal city.
The Xiashan Sea-view Corridor is one of the eight most famous attractions in Zhanjiang. With a length of 2.5 kilometers and covering 19 hectares, the corridor is an offering of Zhanjiang's long coastline that exemplifies the unique subtropical style of the city's features.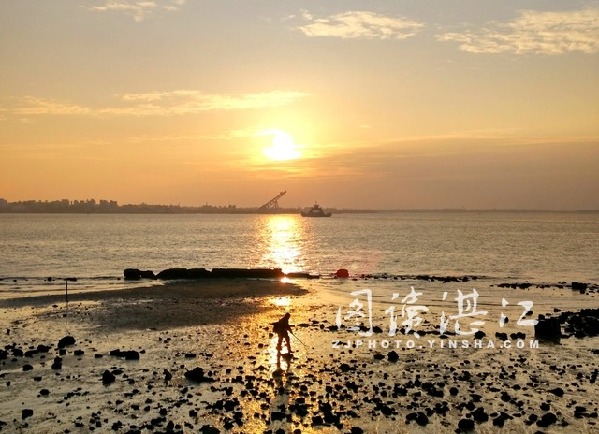 A man works on the rocky shore accompanied by a rosy dawn at the Xiashan Sea-view Corridor in Zhanjiang. [Photo/zjphoto.yinsha.com]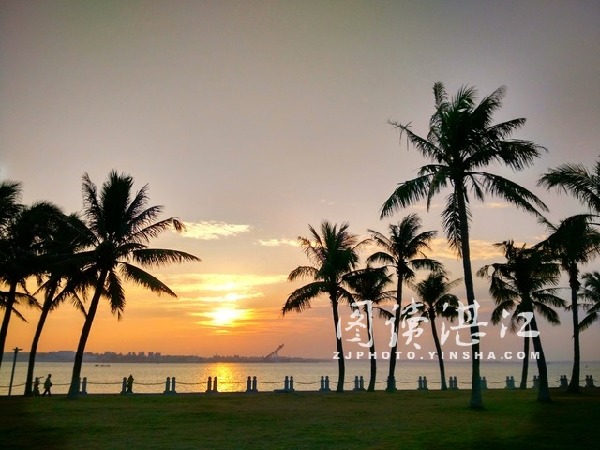 Coconut tree leaves shake in the cool breeze. [Photo/zjphoto.yinsha.com]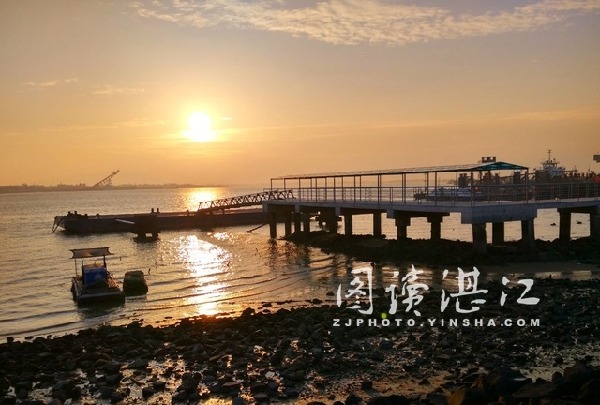 Boats dock at a wharf where the sea flows in sparkling ripples. [Photo/zjphoto.yinsha.com]