The Binhu Park
By Xu Lili Updated: 2015-12-14
Binhu Park sits near the Jinsha Bay Seaview Corridor and Tiaoshun Island in Zhanjiang's Chikan district.
It is consisted of several scenic areas for tourism recreation, bird habitats and ecological preservation. The park measures 2,080 meters from north to south, with a total area of 18.14 hectares.
The artificial lake in the park has a 11.5-kilometer shoreline. In recent years, Zhanjiang has made great efforts to upgrade the lake shore and improve its environment. A 12 kilometer-meter greenway around the lake is under construction and is set to finish by the end of this year.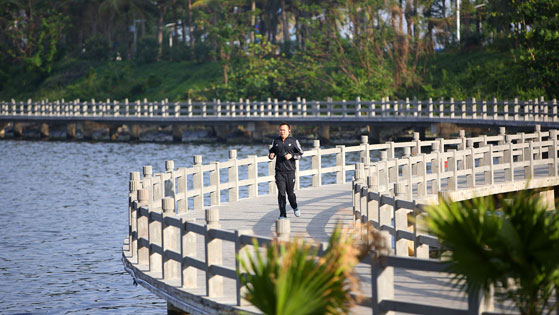 A resident goes jogging along the lake in Binhu Park in Zhanjiang. [Photo/Zhanjiang Evening News]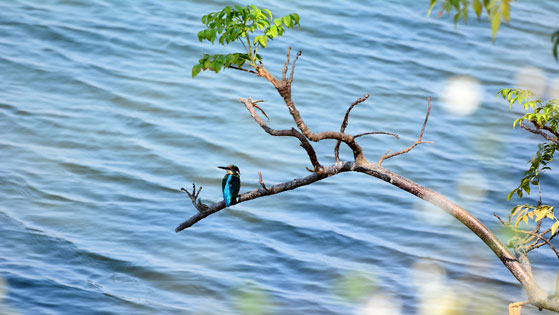 The environment attracts birds to Binhu Park in Zhanjiang. [Photo/Zhanjiang Evening News]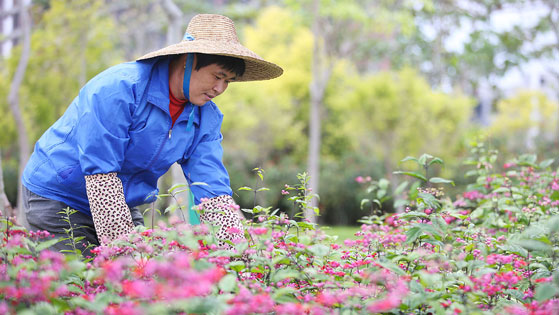 A gardener prunes flowers and trees in Binhu Park in Zhanjiang. [Photo/Zhanjiang Evening News]