Xiashan Sea-view Corridor: a place for leisure
By Xu Lili Updated: 2015-07-02
The Xiashan Sea-view Corridor built in Xiashan district in March 2001 is one of the eight attractions in Zhanjiang.
The corridor is 2.5 kilometer long and covers an area of 19 hectares. It starts from Maxie Ferry in the south and joins in Haibin Park, stretching out to Haiyang Road and Yugang Park in the north.
Walking through the corridor, you can enjoy beautiful scenery incorporating blue sky, sea gulls, cruise ships and coconut trees.
Many local residents enjoy spending leisurely time in the sea-view corridor. Some play tai chi in the morning, while kids fly kites on the lawn with families. Others play music instruments, accompanied by painting-enthusiasts painting the beautiful scenery on canvas.
The Xiashan Sea-view Corridor is one of the offerings of Zhanjiang's long coastline and exemplifies the unique style and feature of this coastal city.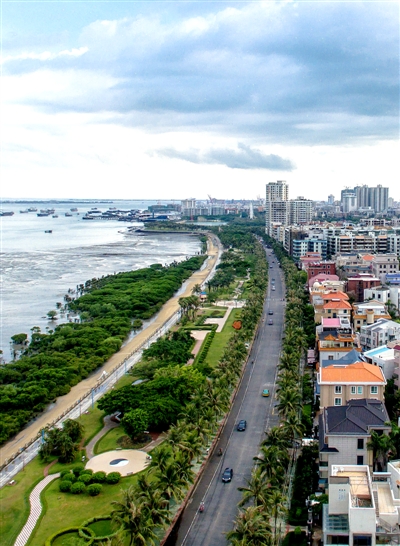 The Xiashan Sea-view Corridor [Photo/Zhanjiang Daily]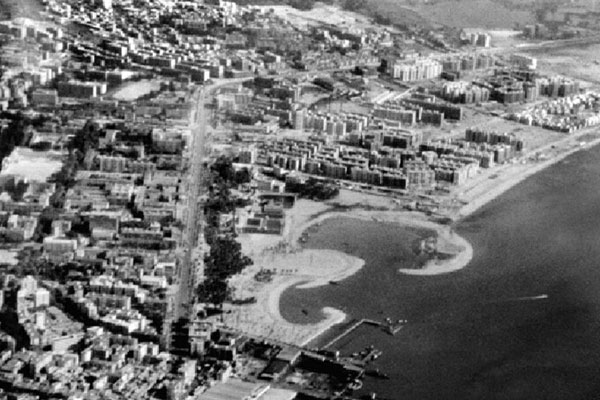 An old photo of Xiashan Sea-view Corridor [Photo/Zhanjiang Daily]