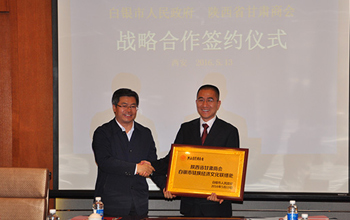 Jingyuan county's Association of Chen-style Taichi hosted training classes in the city of Baiyin, Gansu province from March 17 to April 30.

The Yellow River battle drum is located in Shuanghe village in Baiyin district of Baiyin city, Gansu province.

Huining Red Army Joint Forces Site is a patriotic education base, national 4A tourist attraction.

Farming developed along the Yellow River is Baiyin's characteristic agriculture.

Yindi Industry and Trade  Co was set up in 2006 at the former location of the Honghui Coal Trading Company.