By Zhou Jianqi, DRC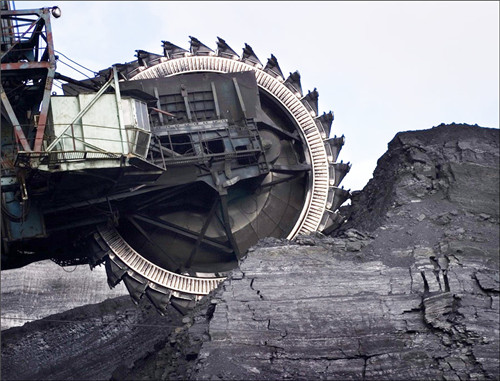 Since 2016, China's coal prices have witnessed a swift rebound, with an increase of over 55%, showing obvious results from overcapacity reduction.
First, different means have been applied to cut overcapacity in light of different market environments. 1. Against the downturn performance of coal industry, market demand has been rapidly weakened while the government has continuously enhanced the benchmark relating to environmental protection and safety standards. As a result, some enterprises have taken the initiative to withdraw from the market or cut production. It shows that market force has played a greater role than administrative measures. 2. During the recovery period, the coal industry has a strong desire to resume production, and administrative measures would play the major role.
Second, the policy of adhering to the general direction of supply-side reform cannot be changed. China's coal market is still under the pressure of excess production capacity, the structural overcapacity has not been completely resolved. The plan of cutting overcapacity should be thoroughly carried out. The coal industry is highly market-oriented, so the market mechanism plays an important role in the market downturn performance. In the future, the policy focus is that the government should develop strict plans and standards for the reduction of backward or inefficient overcapacity and combine administrative, economic and legal means together to let the market mechanism play the decisive role.
Third, it is critical to build a perfect market system. The economic fundamentals have remained stable and positive. The downstream coal demand has not shown obvious signs of recovery, and the structural reform on the supply side has just started. Therefore, the market is still in the re-balance stage. The current rapid rise in coal prices indeed lacks strong support. In the next step, the government should prioritize structural optimization, strictly implement overcapacity reduction plans and intensify standard supervision, focusing on backward and inefficient production capacity. It is critical for the government to build a perfect market system to give full play to the market mechanism.