By Yuan Dongming, DRC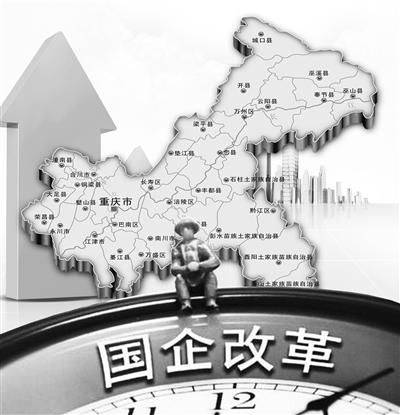 Established in 2004, Chongqing Yufu Assets Management Group (Yufu Group) is an important platform for the disposal of non-performing assets of municipal enterprises and the operation of state-owned assets. It is a pilot company for the reform of state-owned capital operation.
First, Yufu Group has successfully completed the "three restructuring" tasks. The first one is debt restructuring, that is the package disposal in a market-oriented way of state-owned bad debts including that of financial enterprises. The second one is land reorganization. Yufu Group provides working capital fund to bankrupt or relocating enterprises through land purchase and storage. The third one is capital restructuring. Yufu Group makes strategic investment to local financial, industrial and commercial state-owned enterprises to optimize the economic layout of state-owned economy.
Second, Yufu Group is actively exploring the relevant functions of state-owned capital operation. After the Third Plenary Session of the 18th CPC Central Committee, Chongqing municipal government carried out a pilot reform toward Yugu Group in line with state-owned capital operation companies. A number of reform measures were taken and implemented relating to the formulation of major investment decisions, the division of duties and rights such as the management of related property rights, the establishment of market-oriented incentive mechanism and the improvement of board structure and self-management right in business operation. Yufu Group's functions are gradually shifting to equity management, value appreciation and economic layout optimization.
Third, Yufu Group has initially formed a market-oriented capital operation system, which will enable the enterprises to transform from mainly completing assigned tasks in the past to a market-oriented operation. The following suggestions are made for Yufu Group's future development. 1. Through capital market instruments and multilevel capital market, Yufu Group needs to launch an initial public offering (IPO), increase directional issues in stocks, and reduce shareholdings on the market so as to promote the transformation of capital value norms. 2. Yufu Group needs to build fund tools by setting up and operating different types of funds. 3. Yufu Group needs to build acquisition and disposal tools relating to financial assets to realize in bulk the acquisition and disposal of local financial non-performing assets, and to create a sound local financial ecology.