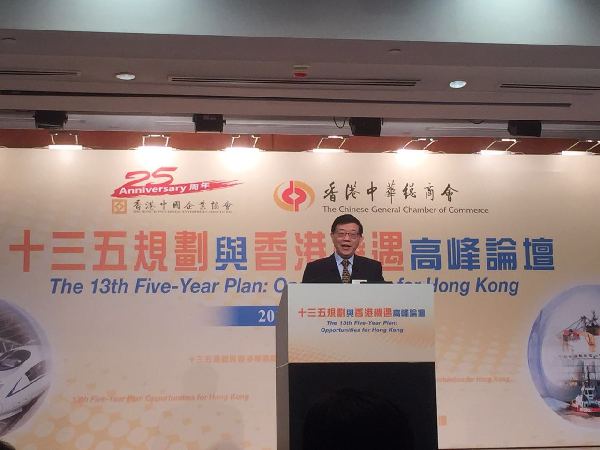 DRC president Li Wei addressed the 13th Five-Year Plan: Opportunities for Hong Kong Forum on April 18.
The forum was organized by the Hong Kong Chinese Enterprises Association and the Chinese General Chamber of Commerce.
Li Wei said that the 13th Five-Year Plan's goals of industrial upgrading, urbanization, and regional coordinated development within an opening-up policy map out a brighter future for China and provide more opportunities for regional and international cooperation.
Li Wei pointed out that Hong Kong is a part of the Chinese nation, and will benefit from cooperation with the mainland. The mainland, for its part, will always support the development of Hong Kong.
China is now promoting reform and opening-up, and Hong Kong is also seeking new ways to develop and prosper. The mainland and Hong Kong will cooperate more closely and achieve a better future together.