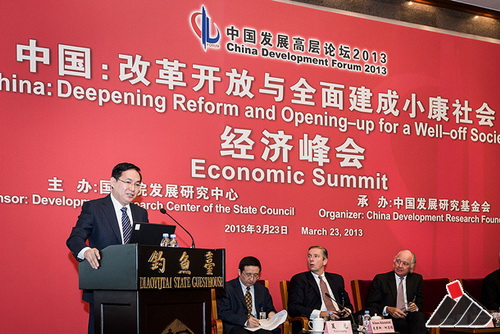 The China Development Forum 2013, with the theme "China: Deepening Reform and Opening-up for a Well-off Society", was held in Beijing on March 23-25.
The event was sponsored by the Development Research Center of the State Council (DRC) and approved by the State Council.
This year's forum was intended to discuss ways to "well balance the means and the end" as China pursues its goal of building an all-round affluent society by 2020 through reform and opening-up that serves as the means for the country to achieve sustainable and fast economic growth.