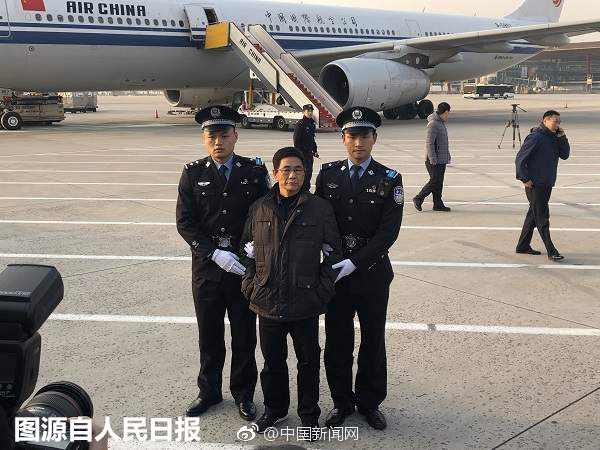 Yao Jinqi. [Photo/People's Daily]
Yao Jinqi, one of the most–wanted fugitives suspected of bribery has been extradited from Bulgaria to stand trial, according to Chinese authorities on Friday.
Yao, 62, former deputy head of Xinchang county government in Zhejiang province was accused of using his post to accept bribes, according to Communist Party of China's Central Commission for Discipline Inspection.
The extradition was the first case since the National Supervisory Commission was set up in March. It was also the first case of extradition from an European Union member country, according to the CCDI.
The CCDI said that the Interpol issued the red corner notice on him in early October.
On Oct 17, Bulgarian police detained him and one week later, a local ordered his extradition to China to face trial.