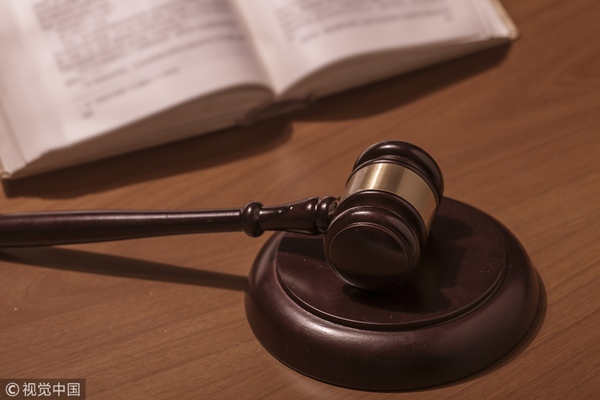 [Photo/VCG]
Legal professionals called for judicial authorities, such as the country's top court, to offer more protection for private enterprises and entrepreneurs, in a move to support and increase development of the private sector.
"Judicial protection for private enterprises and entrepreneurs must be enhanced in line with laws, as the nonpublic sector has contributed to and will be a key factor for our country's economic development," said Zhu Yonghui, a lawyer from the King and Capital Law Firm.
He made the remark during a seminar on safeguarding property rights in accordance with laws, held by the law firm in Beijing on Saturday, noting "the more effective judicial authorities implement laws, the more sense of security entrepreneurs will have".
President Xi Jinping said in November that the country will unswervingly encourage, support and guide development of the nonpublic sector and support private enterprises.
He demanded the implementation of policies and measures in six aspects to create a better environment for the development of private enterprises, such as better ensuring the personal and property safety of entrepreneurs.
Chen Guangzhong, a law professor at China University of Political Science and Law, applauded the central leadership's decision. During the seminar he said that it is significant for judicial departments to uphold the principle, "innocent until proved guilty", when dealing with property-related cases.
"We have to say there was misconduct by some entrepreneurs when running their businesses, but judicial authorities cannot declare them guilty based on insufficient evidence," he said. "If the evidence is not strong enough to prove a crime, judges mustn't punish them through criminal penalties."
Jiang Ping, another law professor from the university, agreed. He said it imperative to distinguish economic disputes from crimes, "and it is also important for judges to distinguish legitimate properties and family properties of entrepreneurs from their illegal properties and private properties".
Previously, some entrepreneurs' legitimate properties also were confiscated when they were involved in economic disputes, "which was a harm to their legitimate rights," he added.
The legal specialists said they were glad to see the nation's judicial authorities, including the Supreme People's Court and the Supreme People's Procuratorate, had vowed to safeguard property rights since the central leadership highlighted that protection last month.
But Xiong Qiuhong, a law researcher with the Chinese Academy of Social Sciences, said during the seminar that there still are some challenges in handling property-related cases in the legal practice.
"For example, every judge now has been ordered to prevent economic disputes from being solved by criminal penalties, but there is no rule on handling cases that involve both criminal and civil aspects," she said. "We're not sure which aspect should be solved first."
Jiang Bixin, vice-president of the top court, said the highest judicial authority has paid attention to this issue. He added a new judicial interpretation to prevent courts from handling civil economic disputes through criminal punishment is being drafted, and a new group of such typical cases will be released soon to offer local courts specific guidance.