Water Circulation and Skin Improvement Agent
(chinadaily.com.cn)
Updated: 2011-10-28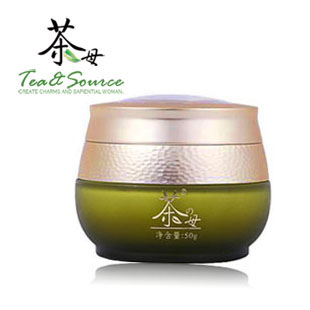 Water Circulation and Skin Improvement Agent 50g
Function:
With the unique green tea antioxidant moisturizing essence, the product can rapidly moisturize the dry skin, and lock the water. The natural theanine can form a delicate transparent protective layer on the surface of the skin to prevent evaporation of moisture. The rich minerals essence of green tea extract can quickly penetrate into the deep layer of the skin, bring a wealth of nutrients for the skin, and prevent signs of aging. In addition, the rich green tea polyphenols can effectively promote blood circulation, leaving the skin with fresh bloom look.
Usage:
After cleansing and toning, apply proper amount to the face and neck evenly, and gently massage until absorbed.
Suitable for all skin types, especially for dry skin.