Chrysanthemum Tea Regenerating Milk
(www.chinadaily.com.cn)
Updated: 2011-10-28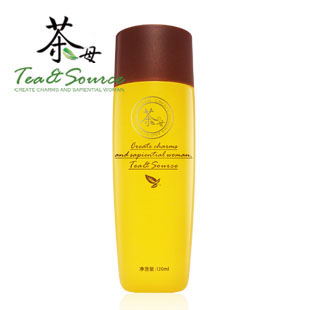 Chrysanthemum Tea Regenerating Milk 130ml
Function:
Amazing treatment and moisturizing effect makes the chrysanthemum tea become the saint nutritious product for women. With the excellent hydra- effect, it can replenish quickly the water, enhance the elasticity, dilute striae of pregnancy and scars; it helps prevent aging skin and smooth the wrinkles, resolve the torments caused by pressure, pollution and aging.
Generally, it is effective to any skin, and especially it can be taken as an efficient skin care product for the dry and sensitive skin.
Directions:
1. Use it after cleansing in place of the milk in regular skin caring.
2. Take 15-20ml Chrysanthemum Tea Regenerating gel, into which put the mask pad until it is fully soaked. Apply for 15-20 minutes, remove it before completely dry to get the best effect.