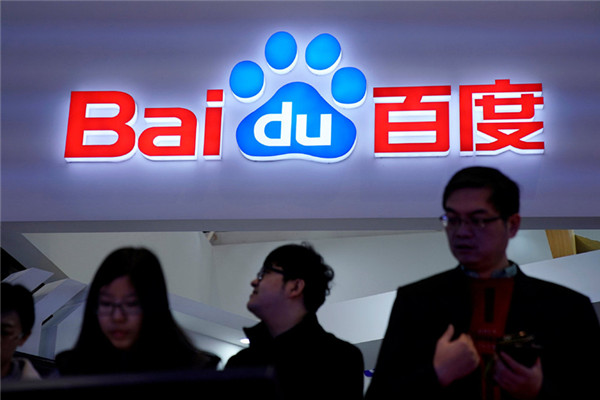 A Baidu sign is seen during the fourth World Internet Conference in Wuzhen, Zhejiang province, December 4, 2017. [Photo/Agencies]
BEIJING - Chinese artificial intelligence giant Baidu Wednesday teamed up with Canadian tech firm BlackBerry to work on self-driving technology.
Baidu will use BlackBerry's operating software QNX on its autonomous driving open platform Apollo, according to Baidu.
Meanwhile, Baidu's smartphone integration software for connected cars,its AI system and high-definition maps will run on BlackBerry's QNX Platform.
"The partnership will enable carmakers to leap from prototype to production systems, and we will work toward a technological and commercial ecosystem for autonomous driving, intelligent connectivity and smart traffic systems," said Li Zhenyu, head of Baidu's intelligent driving group.
Baidu rolled out the Apollo Platform last April to speed up the development and production of autonomous vehicles. The project now has over 70 partners across the globe.