Song Zhiping: Real economy development needs craftsman spirit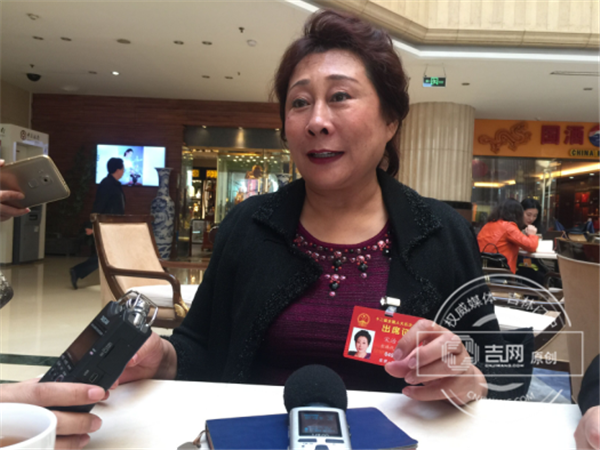 Jilin deputy, Song Zhiping [Photo/chinajilin.com.cn]
Song Zhiping, a Jilin delegate attending the NPC, suggests that craftsman spirit plays a significant role in the development of a real economy.
Many bags, shoes, and suits are produced in China but very few can reach the quality and the design of an international brand, which means our manufacturers lack craftsman spirit.
Song said, "I used to visit a Swiss watch factory. The whole family, from generation to generation, were craftsmen. They not only inherit the skills for watch manufacturing but also inherit the craftsman spirit."
Song said that a craftsman spirit atmosphere should be formed in Chinese society, which is to respect craftsmen and to appreciate their value.
Only by obtaining affirmation by society will more and more young people become willing to learn about manufacturing and become a part of it, said Song.
"The development of a real economy needs manufacturers with craftsman spirit. The good thing is the supply-side structural reform has largely helped improve the quality of manufacturing products," Song added.
Meanwhile, Song is also concerned about retaining talents in Jilin province. She suggested that increasing salaries and lowering taxes can both attract talents and help firms relieve their human cost burden.
"The continuously increasing price level has become a burden for people who can only earn 3,000 yuan ($435) to 5,000 yuan," Song said.
For example, the company Song worked for was a typical manufacturing firm. Salaries for administrative staff were about 3,000 to 4,000 yuan but salaries have to reach 5,000 to 7,000 or even more than 10,000 yuan to attract technicians, Song explained.
To guarantee technicians' high salaries, the firm has to pay for the tax, which has become a heavy burden for enterprises.
"If the tax can be lowered, talents can be retained and private companies can develop faster," Song said.