NE pandas busy for Spring Festival
Pandas in the Siberian Park of Jilin province are obsessed about preparing for Spring Festival.
2017 will be the second year Jiajia and Mengmeng, the first two pandas to be successfully raised in high latitude areas, have spent in Jilin.
As Spring Festival is coming in two weeks, the two pandas have started to decorate their yard. Look! One of them is climbing a tree to hang a red lantern and another is kissing a snowman!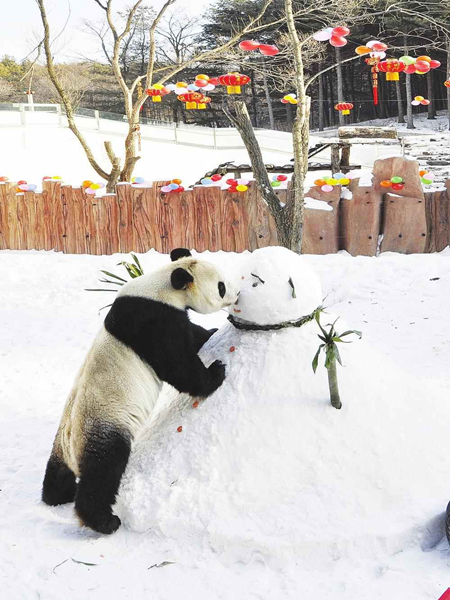 A panda kisses a snowman. [Photo/Jilin Daily]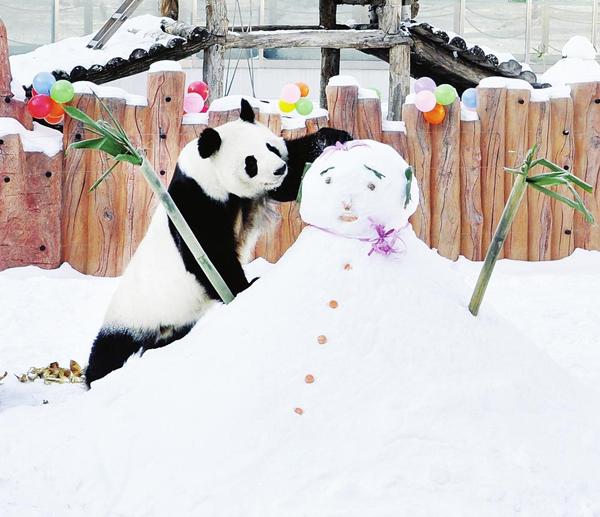 A panda puts a pink decoration onto the snowman's head. [Photo/Jilin Daily]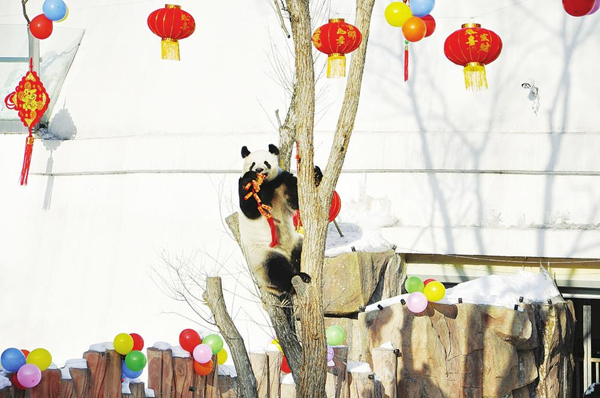 A panda climbs a tree, holding a red lantern and a pendant. [Photo/Jilin Daily]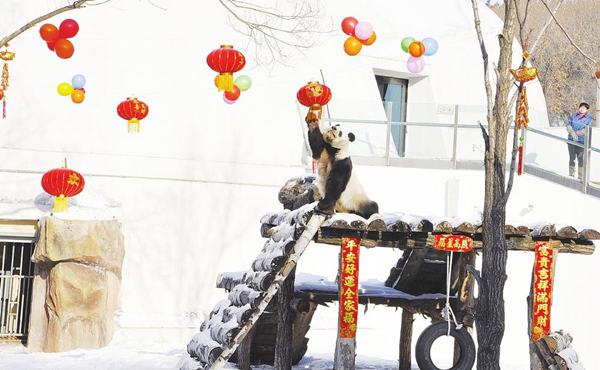 A panda sits on a wooden bridge, flapping a lantern hanging from a tree. [Photo/Jilin Daily]