Campus snow sculptures spread Northeast China culture
A series snow sculptures in various shapes -- including roosters, penguins, bears reading books, and snowmen -- were recently created by Gu Liangjun, head of the General Office at Jilin Huaqiao University of Foreign Languages, to bring great pleasure to students' lives.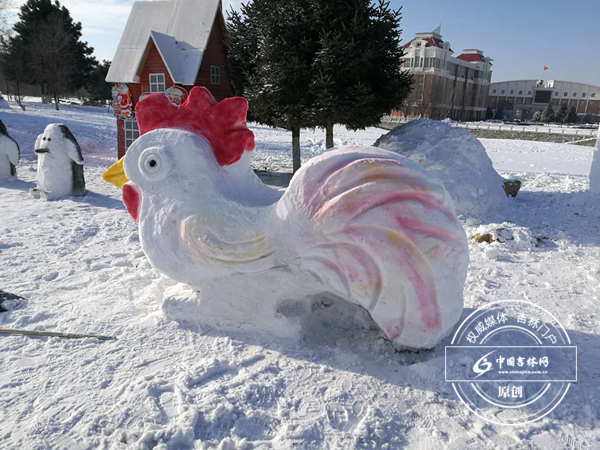 A rooster sculpture helps welcome 2017, the year of the rooster in the Chinese zodiac. [Photo/chinajilin.com.cn]
Gu was busy piling the snow on campus after the heavy snow on Dec 23 and worked on making snow sculptures from Dec 24 to 25.
"Next year is the year of the rooster according to the Chinese zodiac, so I made this rooster and both the penguin and snowman are symbols of the winter," Gu said. "Now I am working on a snow carp, which represents luck in China, and I also want to carve a Great Wall."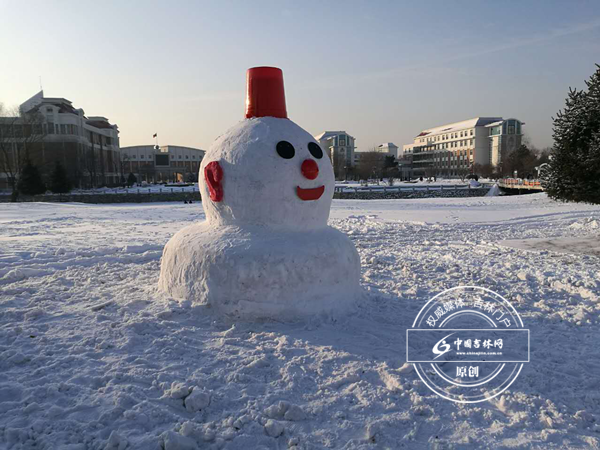 A big snowman is created ever year to bring happiness to students. [Photo/chinajilin.com.cn]
Gu is not a professional snow sculptor. He began creating these snow figures in 2014 to decorate the campus and help teachers and students, particularly those from other parts of China or other countries, experience the wonder of Northeast China's ice and snow atmosphere.
Li Huimin, a freshman from Shanxi province, told her mom about the interesting snow sculptures joyfully through video chat.
"I've never seen such large snow sculptures, not to mention on campus. It's amazing!" Li said.
A junior from Zhejiang province, South China, wrote online that teachers at the college have brought about fantastic snow sceneries, which helps bring in a happy new year.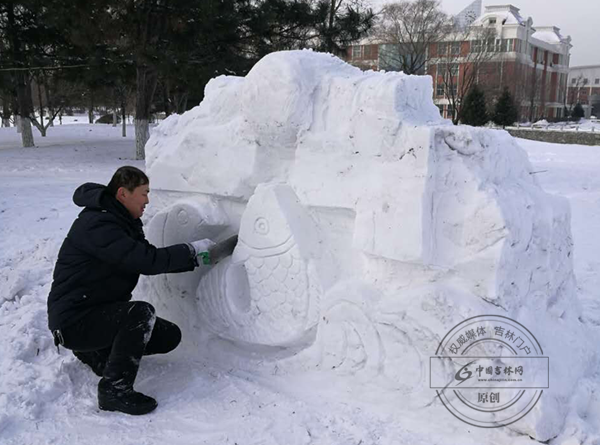 Gu Liangjun works on a carp made of snow, a figure he hopes will bring some luck to the campus in the next year. [Photo/chinajilin.com.cn]