Hokkaido is the second largest, northernmost and least developed of Japan's four main islands.
Hokkaido's weather is harsh in winter with lots of snowfall, below zero temperatures and frozen seas, while in summer, it does not get as hot and humid as in the other parts of the country.
With its unspoiled nature, Hokkaido attracts many outdoor lovers, including skiers and snowboarders in the colder seasons and hikers, cyclists and campers from June to September.
Home to Japan's aboriginal Ainu people, Hokkaido continues to represent the untamed wilderness with many great national parks. For many visitors the scenery resembles northern Europe, with rice paddies and concrete warrens replaced by rolling fields and faux-German cottages. However, the ubquitous hotspring resorts in much of the island still serve as a reminder that you are still in Japan.
Hokkaido is by far Japan's largest prefecture, consisting of Japan's entire northern island and its surrounding islets. Hokkaido is cooler than the rest of Japan, and the merciful lack of Japan's muggy summers and rainy season makes it a very popular domestic destination between May and August. Some of Hokkaido's inland areas have a continental climate, with large daily and yearly temperature variation.
Most of Hokkaido was settled by the Japanese within the last 100 years, compared to the thousands of years of Japanese history and pre-history. As a result, its architecture and cities are much more modern, and mostly based on western-like grid layouts.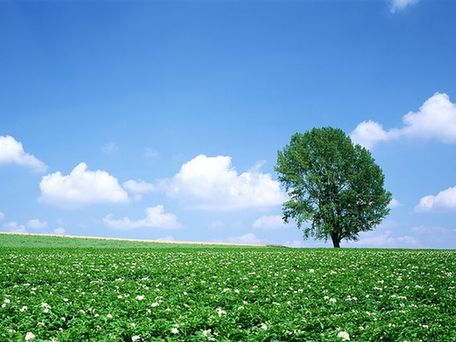 Suburb of Hokkaido