The palette of Provence – orange blossoms, ochre-rich earth, fields of poppies and sunflowers, plane-shaded squares, cobalt skies deepening to midnight-blue, pink flamingos, snowy peaks, and perfusive deep-purple lavender – has been vividly rendered by painters such as Van Gogh, Gauguin and Cézanne.
Provence's picturesque hues, brought out by its brilliant light, are fragranced with wild herbs, alpine moss and salt blown through the Camargue's bulrush-filled marshes. They're steeped in the sounds of passionate crowds cheering matadors in Arles' Roman arena, metal boules clunking on dirt pétanque pitches often accompanied by players muttering in Provence's traditional language, and pastis glasses clinking on outdoor café terraces. They're flavoured with market stalls' lavender honeys, oven-warm breads, candied fruits, crisp rosé wines, and earthy black truffles. And they're textured with centuries-old cobblestones, Avignon's palaces, Les Baux's craggy limestone spurs, Aix-en-Provence's lavish fountains, and the surging River Rhône.
The region spans the Rhône from just north of Orange to the Mediterranean and from the Rhône delta east along France's southern coast to Marseille; and stretches east across the top of the Côte d'Azur through rugged Alpine terrain to the Italian border. As well as transcending the tangible senses, Provence's history-soaked streets, bucolic farms, the prehistoric Gorges du Verdon, and age-old legends and lore have a way of stirring a mystical sixth sense, too.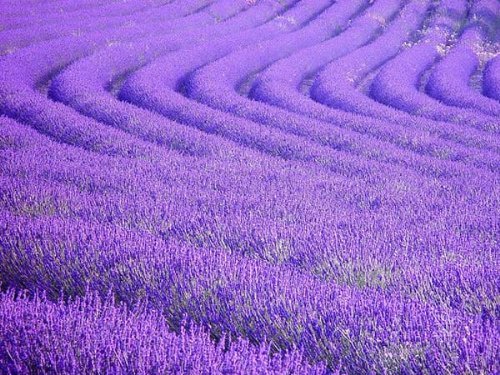 Lavender Field