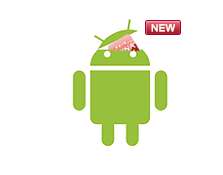 China Daily Android App
The application helps you access the latest information and photos of China wherever you go. It syncs and downloads the latest news of China and the rest of the world directly to the device.


Or go to 'Google Play Store' on your Android device.Select 'Search'.Enter 'China Daily' into the search field. Once you've found the 'China Daily' app, touch to install.