E-commerce: Tacklingmarkets and cultures
Updated: 2019-11-29 07:38
(HK Edition)
| | | | | | | | | |
| --- | --- | --- | --- | --- | --- | --- | --- | --- |
|   | | Print | | Mail | | Large Medium  Small | 分享按钮 | 0 |
E-commerce professional Alan Lim knows the business well after more than 10 years in the game. He is focused on emerging markets and avoids those where the giants are. Edith Lu reports.
Caught in the crossfire of the protracted Sino-US trade row and the ongoing Hong Kong protests, cross-boundary e-commerce players in the SAR are in a dilemma - they're neither able to build up nor expand overseas businesses arising from the web of hurdles created.
They're strapped - their goods can't be shipped out on time from Hong Kong International Airport, exacerbated by mounting cancellations of overseas orders during what's supposed to be a super important peak season, says Alan Lim, founder and chief executive of E-Services Group, which helps Chinese e-commerce operators polish their global channels.
As the world's busiest air cargo hub, HKIA handled more than 5.1 million tons of freight last year. It's also one of the most important airports for e-commerce companies in China and the first choice of Chinese vendors in shipping their orders overseas with the least cost.
HKIA's shutdown in August, as the protests escalated, was a non-starter for freight operations, which were already reeling from the simmering trade spat between the world's two biggest economies, says Lim. Demonstrators had swarmed HKIA and taken over the terminal, forcing at least one thousand flights to be scrapped, delayed or diverted.
Latest figures from the Airport Authority of Hong Kong showed that both passenger and freight volumes took a tumble in October as the unrest intensified. The volume of cargo shipped plummeted 5.5 percent year-on-year to 428,000 tons last month.
E-commerce hurdles in HK
According to Lim, the drop in freight traffic at HKIA was caused, to a certain extent, by many export companies looking for alternative backup via Guangzhou airport although the costs are much higher.
Chinese customs authorities, at the same time, have tightened regulations on shipments into and out of the country, causing goods of Chinese e-commerce vendors to be delayed for transit via HKIA.
What's worse is that the trust is broken and it would take a long time to heal.
Lim had been brimming with confidence that Hong Kong was on track to enjoy a bright future as far as the e-commerce sector is concerned. With the city's unique role as a strategic gateway and important hub for China, local sellers have more international experience with overseas e-commerce platforms than their mainland peers. Many of them source from Guangdong province and sell their products to markets as far as the United States, Europe and Australia.
"Foreign importers now have no idea if Hong Kong will have similar problems again in future. Many of them may not initiate cooperation with Hong Kong, which is detrimental to business," he says.
However, he believes, once law and order return to Hong Kong, the city will boom again and can still rebuild these links.
Born in Singapore and studied in Britain, Lim positioned his business as a cross-border e-commerce solution provider to Hong Kong in 2008. He values the city's rich talent pool, aggressive working environment and its proximity to the world's biggest e-commerce market on the mainland.
He recalls having decided to move back to Asia for greener pastures as the global financial crisis hit the UK hard in 2008.
"Before 2008, we would normally see Western companies investing in Chinese firms. But, after that year, it is common to see Chinese companies go out, invest and conquer the West," he says. "And I need to be where the decision makers are."
After arriving in Hong Kong, he found that since the local retail industry is fairly strong, consumers can easily go downstairs to get almost everything they need. But local online platforms cannot provide more categories than offline outlets to cater to consumers' tastes. There's no local e-commerce giant that's able to offer an array of goods from all corners of the globe.
Hong Kong has long been criticized for its antiquated e-commerce system, especially when compared with the contiguous Shenzhen.
Although some Hong Kong platforms have gradually gained prominence, such as HKTVmall and big big shop, other problems have cropped up, such as rising costs. According to Lim, logistics shipping in the city is quite expensive. In addition to express fees, delivery services to residential addresses are subject to a surcharge.
However, Lim found that Hong Kong consumers do buy a lot of e-commerce products, mostly from overseas platforms like Amazon instead of local online stores.
At the same time, the mainland market has grown more competitive, as many sellers turn to overseas to ply their wares.
"On the mainland, nearly 20 percent of retail goods are bought online, topping the world rankings. The market is big, so is the number of sellers. Unless your products are quite distinctive, it's hard to perform well," says Lim.
He reckons that cross-border e-commerce is promising for early birds. Since there are not many Chinese sellers on these foreign platforms at present, those already in the business could rake in handsome profits.
Overseas market potential
Some sellers question the need to venture overseas for just a minimal number of customers, compared with China's huge marketplace. However, Lim points to the sale of power banks, explaining that if they're to be sold on Taobao, the price may be just $5. But if the same products are to be sold in Singapore on Lazada - the Southeast Asian e-commerce titan - the retail price could hit $15 because there are few rivals there.
Latin American market is likely to be one of the biggest opportunities in the next two decades, Lim predicts. "If you're an experienced e-commerce seller, Latin America may have a higher potential for you. But you really need to know what you're doing, since the market is quite far - on the other side of the Earth - and the culture is totally different."
For newcomers to e-commerce who are willing to march into overseas markets, he suggested Southeast Asia as an ideal destination that's growing rapidly. The e-commerce penetration rate in Southeast Asia has just reached between 1 and 3 percent today, Lim is optimistic.
"In other words, the penetration rate is likely to grow six to eight times more in the next five to eight years. It's fast-growing and with high potential. But, currently, the low price is still a big selling point in Southeast Asia. High quality and good customer experience are less important," according to Lim.
With a strong market sense, he always keeps an eye on emerging markets and avoids those where the giants are. To look for markets with potential, he spends most of the time talking to business leaders.
To get closer to his clients, Lim moved E-Services' headquarters in 2014 to Shenzhen, which is the home to some 75 percent of the country's e-commerce operators.
"People in Shenzhen are willing to come out of their comfort zone to do something. I appreciate such kind of spirit because I also started from scratch."
Contact the writer at
edithlu@chinadailyhk.com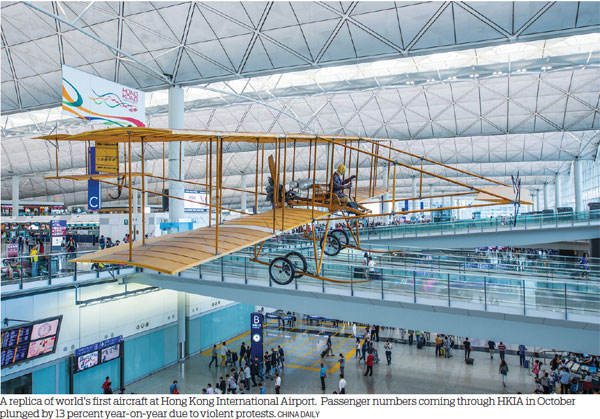 (HK Edition 11/29/2019 page8)