What's the Buzz!
Updated: 2019-11-22 07:44
(HK Edition)
| | | | | | | | | |
| --- | --- | --- | --- | --- | --- | --- | --- | --- |
|   | | Print | | Mail | | Large Medium  Small | 分享按钮 | 0 |

Seamless fabrics
The environmentally-conscious textile designer Sudo Reiko sees textiles as a form of communication: ever-present, embedded in the walls of shops and hotels, or crafted into every accessory and piece of clothing. Sudo experiments with unconventional mediums such as washi, a traditional Japanese paper, and recycles damaged fabrics to reduce material waste. Her designs have revived the use of older Japanese techniques and textile machines, preserving the industry's most classical traditions. The exhibition will delve into her work at NUNO, a Tokyo-based design firm, giving us a comprehensive look into Sudo's drawings, sketches, and design process.
If you go
Sudo Reiko: Making NUNO Textiles
Presented by The Centre for Heritage Arts & Textiles (CHAT)
Date: Nov 24 - Feb 23,
11 am - 7 pm (closed on Tuesdays)
Venue: The Mills, 45 Pak Tin Par St, Tsuen Wan
www.mill6chat.org/event/sudo-reiko-making-nuno-textiles/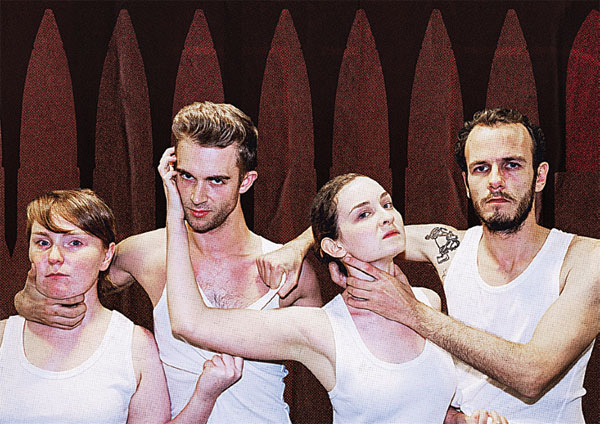 On the Soviet stage
In this original play, we follow the true story of Lyudmila Pavlichenko, the deadly Soviet sniper who, during World War II, reached a record of 309 confirmed kills. Pushed to her physical and emotional limits first in a demanding Red Army training program and then in a war that was dominated by men, the play explores how Pavlichenko earned the nickname of "Lady Death."
If you go
Lady Death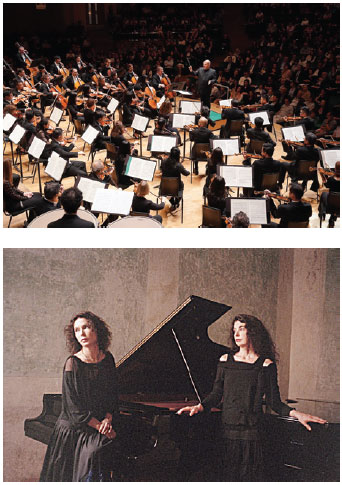 Presented by KrisP Production
Date: Nov 27, Nov 30 - Dec 1
Venue: Hong Kong Arts Centre, 2 Harbour Rd, Wan Chai
https://www.ticketflap.com/ladydeath
Sister act
Jaap Van Zweden is no stranger to connoisseurs of music in Hong Kong. This weekend he fronts the HK Philharmonic Orchestra along with the Labque sisters, the famous French piano-playing duo. The program includes Wagner's Prelude to Act 1 of Lohengrin, Philip Glass's Concerto for Two Pianos, Chan Kai-young's Spiraling Dreamscape, and Mussorgky's Pictures at an Exhibition.
If you go
The Macallan Bravo Series: Jaap | The Labque Sisters
Presented by The Hong Kong Philharmonic Orchestra
Date: Nov 22 - 23, 8 pm
Venue: Hong Kong Cultural Centre Concert Hall, 10 Salisbury Rd, Tsim Sha Tsui
https://www.hkphil.org/concert/jaap-the-lab%C3%A8que-sisters
(HK Edition 11/22/2019 page11)