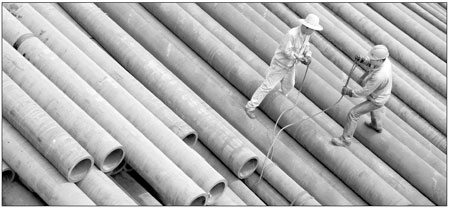 Laborers work at an iron and steel plant in Huaibei in eastern China's Anhui province. China's steel industry has been suffering from narrow profit margins in the past two years. AFP Photo
Angang warns that Q1 profit may have fallen as much as 94% on higher costs
Analysts have turned cautious over the long-term outlook for domestic steelmakers after Hong Kong-listed steelmaker Angang Steel Co said that its first-quarter net profit could have fallen by as much as 94 percent due to significantly higher costs of raw materials and fuels.
Angang's shares plunged 5.3 percent to HK$10.66 in Hong Kong trading on Friday, the biggest drop in more than 10 months after the company warned that its profit in the quarter to March 31 could have tumbled to 71 million yuan compared with the corresponding period last year.
"This certainly disappoints the market as the market expected an annual net profit of 3.9 billion yuan," Helen Lau, a Hong Kong-based analyst at UOB Kay Hian Ltd, wrote in an email Friday. "The reason is the significant increase in raw material prices and fuel."
Patrick Yiu, associate director of asset management at CASH Asset Management Ltd, wouldn't recommend the stock and was largely downbeat on the long-term outlook for the domestic steel industry.
"There's too much uncertainty," said Yiu. The supply-demand balance is hard to predict, he explained, which has led to excessive volatility in the price of steel.
Mark To, head of research at Wing Fung Financial Group, showed similar concern about the continuing fluctuations in steel prices and said that he wouldn't advise long-term investors to buy steel stocks.
"The price of fuels and raw materials like oil, coke coal and iron ore are still on an uptrend, which will only further squeeze steelmakers' profit margins," said To. And still further price increases can be hard to hedge against, he added.
China's steel industry has been suffering from narrow profit margins in the past two years, bogged down by overcapacity, intensifying competition and higher prices of raw materials. The industry-wide margin was estimated to be only 3 percent in the first quarter, according to government figures.
And the near-term prospect for profitability may not be much better as steelmakers further cut prices to compete against each other.
Along with its profit warning, Angang Steel also slashed steel prices for May delivery by 200 yuan to 480 yuan per metric ton. Likewise, Baosteel, also among the largest steelmakers in China, has lowered prices for most of its steel products for May delivery - with that of cold rolled products down by 300 yuan per ton due to sluggish demand.
Such price cuts, along with the continued rise in iron ore prices, will see steel companies "stay under pressure in the short term", analysts from South China Securities Ltd said in a research note released Friday.
Figures from the China Iron and Steel Association show that China imported a total of 59.48 million metric tons of iron ore from January to March, up 14.4 percent from a year earlier. The unit price for the three months averaged $156.5 per metric ton, a jump of 59.5 percent year-on-year.
The association also says that there will be a supply shortage of coking coal of around 56 million metric tons this year, pointing to further upside risk ahead on the international price of such a raw material.
Bank of Communications International in a research note released Friday maintained its neutral rating for the domestic steel industry, cautioning that "faster-than-expected" capacity expansion would "limit the rebound of steel product prices".
China Daily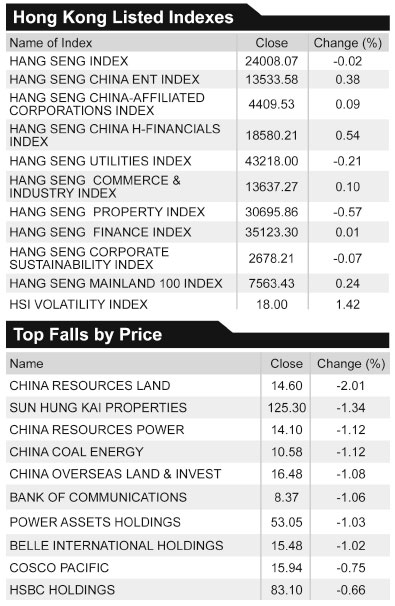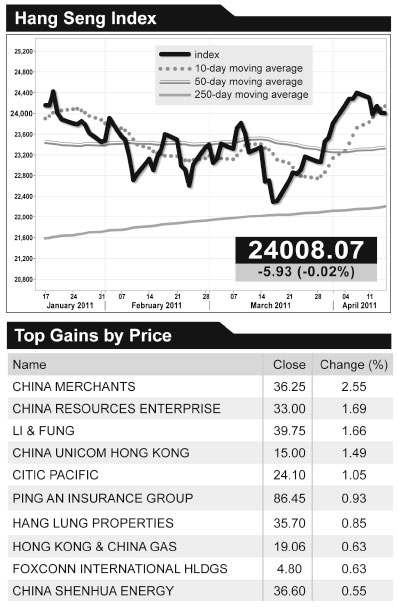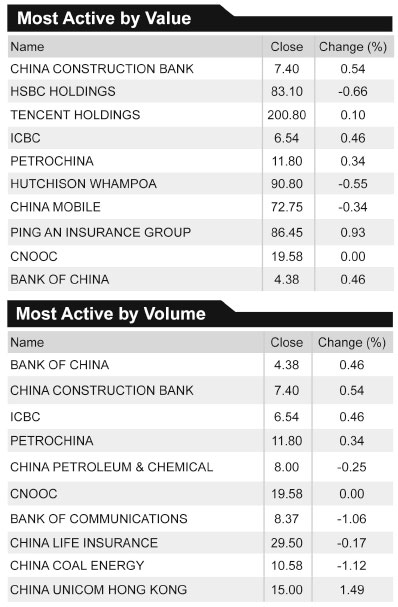 (HK Edition 04/16/2011 page3)