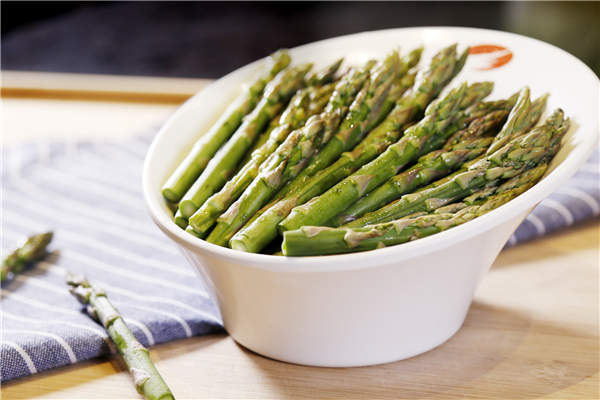 Hotpot restaurant chain Haidilaou has announced new menu offerings that aim to achieve a balance between taste and nutrition.
Haidilao has established its own supply chain with strict quality controls, from supplier selection, ingredient-quality checking, cold-chain transportation and storage, and storage management.
All ingredients for the new dishes are organic, so the vegetables are free of pesticides and fertilizers, an executive with the company's research and development department told me.
It was difficult to decide which one was my favorite, except that it wasn't the walnut-shaped steamed buns stuffed with walnut, which were too sweet for me.
The vegetables, including peanut sprouts, pea seedlings, asparagus and black corn, all had distinctive aromas and flavors. On the plate, they were all very fresh and crunchy, except for the arrowhead tubers, which were soft and had a hint of sweetness.
Except the pea seedlings, other vegetables are not only rare in a hotpot kitchen but boast great nutritional value - rich in vitamins, dietary fibers, and vegetable protein. In China, the peanut bud is also called "longevity bud".
Among the meat dishes, I just could not stop having more of the cow marrow, yu yang xian (mutton and fish meat pressed together), boar belly, boar leg and goose intestine.
The cow marrow had a very tender and meaty texture when briefly boiled in the spicy hotpot soup, and tasted extraordinarily flavorful when eaten with dried chili powder.