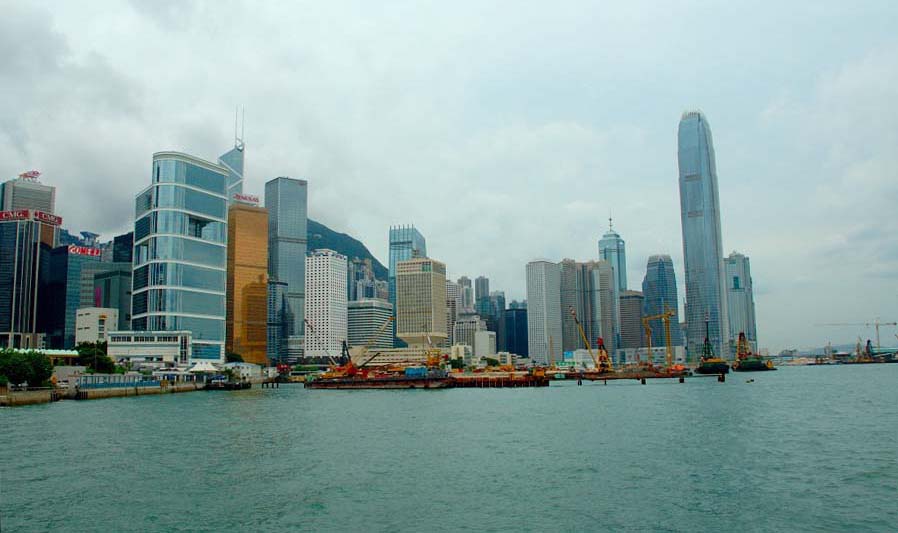 Hong Kong is a dazzling metropolis where you will be thrilled by all kinds of delightful visual feasts. You can try on snappy business suits in a gorgeous Taigu Square shopping mall, see a Filipino maid pushing a buggy with a mixed race baby passing by, or take an elevator ride to the top of a high rise to gaze at the enchanting night scene¡­What a fascinating city!
Although famous as a shoppers' paradise, Hong Kong is more than just a container full of brand name products, fake antiques, and high-rises.
As more and more Hong Kong manufacturers continue to transfer their factories to neighboring mainland cities and ever-increasing numbers of goods bear the mark "Made in China", it's great to find some things are still "Made in Hong Kong".
Cantonese opera
One of these authentic Hong Kong products is Cantonese opera, which reached its glorious heyday in Hong Kong from the 1920s to 1960s. Although various other entertainments have developed, the popularity of Cantonese opera has never faded away. Over 1,000 performances are staged annually for about 300,000 spectators.
The Cantonese opera is invariably on the "must-show" lists of the TVB's (Hong Kong Television Broadcast) annual anniversary celebration and at the Cattle Depot Art Village Festival. Adored by local residents, the Cantonese opera is widely admired by overseas Hong Kongers as well. Zhou Zhenji, Chairman of the Hong Kong Cantonese Opera Development Committee, once told a story about himself. Born in Hong Kong, he was educated in English as a child and consequently the Beatles or Simon & Garfunkel were his favorites. Later as a homesick student studying in the United States, Zhou fell in love with the nostalgic Cantonese opera, which evoked memories of his hometown.
¡¤Where to enjoy the Cantonese opera in Hong Kong
Xinguang Theatre, which can seat 1,033 spectators and stage about 300 performances annually, used to be the best choice to enjoy the Cantonese opera in Hong Kong. Now, other venues where the Cantonese opera is performed are the Shatian Hall, the Kuiqing Theatre, the Gaoshan Theatre, and the Shanghuan Entertainment Center.
¡¤Rates for the Cantonese opera in Hong Kong
Depending on the fame of performers, the charge varies from 20 to 100 HK Dollars. But if you want some of the opera's atmosphere, but not the whole show, the Hong Kong Cultural Museum has set up a Cantonese Opera Cultural Relic Museum, where over 20,000 cultural relics are stored. The charge is HK¡ç10, and it is free on Wednesdays.