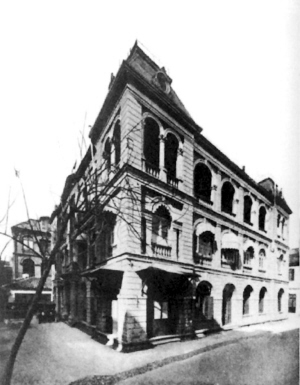 Early modern Shanghai architectures and over 1,000-year-old Xumishan Grottoes in northern China were listed by the World Monuments Fund (WMF) on the 100 most endangered architectural and cultural sites in the world recently.

Readers' comments:

enlighten: I still feel so astounded as I read the news and see the picture of the bamiyan buddhas. how could this happen in the mordern world?! are they INSANE?

save precious heritages of all human beings, save the world!


Have your say at Forum

The watch list, announced every two years by the non-profit organization based in New York City, highlights this year three critical man-made threats: political conflict, unchecked urban and industrial development, and global climate change.

WMF said some of the most prominent early modern structures in Shanghai have been recognized as landmarks and the threats to the buildings from the 1920s, 1930s, and 1940s persist due to lack of awareness and development pressures.

Shanghai, China's primary economic hub, is once again experiencing a period of remarkable growth. The work of the early Chinese architects is significant historically and architecturally but lacks long-term safeguarding, WMF said.

As for Xumishan, a Buddhist enclave with more than 130 grottoes, the main threats are exposure to the elements, vandalism and limited resources to protect the cultural site.
The grottoes were adorned with statues, wall paintings, and inscribed stelae during a 600-year period between the fourth and tenth centuries A.D.