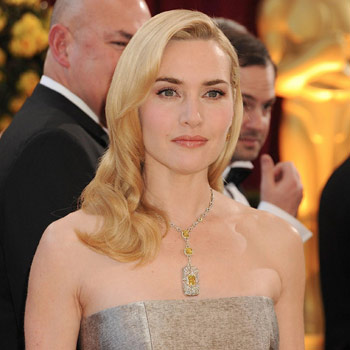 Related Readings: Kate Winslet and Sam Mendes split up last year
Kate Winslet is being supported through her marriage break-up by Leonardo DiCaprio.
The actress turned to her 'Titanic' co-star when problems started to surface in her relationship with director Sam Mendes as the trio worked together on 2008 movie 'Revolutionary Road' and she is said to be relying on his support to get through this difficult time.
A source told The Sun newspaper: "Leonardo and Kate have been like brother and sister since they starred in 'Titanic' together.
"And since Kate's marriage problems started, around the time they were filming 'Revolutionary Road', they've got closer again. Kate feels like she can tell Leonardo anything.
"They were thrust into stardom together and were the only people who knew what the other was going through. He's been a rock for her."
While Kate - who is currently holidaying in Mexico with her two children, six-year-old son Joe and Mia, her nine-year-old daughter from her marriage to Jim Threapleton - has a close friendship with Leonardo, Sam's bond with actress Rebecca Hall, 27, was reportedly the cause of many of their rows.
The director first met Rebecca in 2006 on the set of movie 'Starter For 10' - who he acted as executive producer on - and worked on two theatre productions, 'A Winter's Tale' and 'The Cherry Orchard', in New York and London as part of his Bridge Project theatre company last summer.
A source said: "Sam is a huge admirer of Rebecca's work. He really worked well with her. There's no suggestion of anything untoward but undoubtedly the friendship didn't help mend their struggling relationship."
It has also been claimed the end of their six-year marriage came about after a row over conflicting work schedules, with 44-year-old Sam lined up to direct the new James Bond film in London and Kate, 34, planning to star in a US TV comedy show.
The source told the Daily Mirror newspaper: "Sam raised several questions over whether she should be doing it, insisting she was above a TV script and it wouldn't progress her career. Not surprisingly, Kate went ballistic."
Kate and Sam - who married in May 2003 - announced their split on Monday (15.03.10) but friends claim they have been living apart for several months.