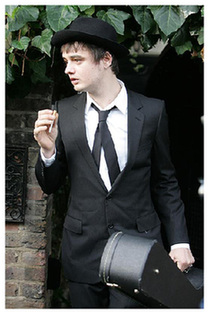 Pete Doherty
British rocker Pete Doherty has made his biggest statement yet he is serious about kicking his drug habit - by training for London's gruelling 26-mile marathon.
The Babyshambles star is desperate to improve his health and shed the weight he gained during a stint in rehab, and so has agreed to take part in next year's annual sporting event.
A source tells British newspaper the Daily Mirror, "He knows that people will be surprised by his efforts to be healthier but he really wants to turn over a new leaf.
A spokesman for Doherty says, "There is some truth to this - you never know what could happen."