Jay Chou says he's still a mommy's boy
(AP)
Updated: 2006-02-13 14:57
He may be one of the Chinese-speaking world's biggest pop music acts, but Taiwanese singer Jay Chou says he's still a mommy's boy.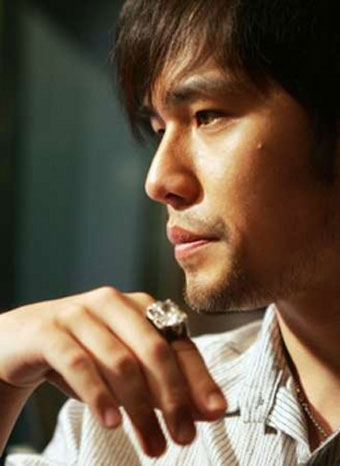 Taiwanese pop singer Jay Chou speaks during an interview with Reuters in Taipei June 17, 2005. Chou's distinctive music, which intertwines Chinese flavour into Western R&B and hip hop, have drawn him a huge following across Asia. He has received numerous awards in Taiwan, Hong Kong, China, Singapore and Malaysia over the years and all his albums have made their way to the best-selling lists after they hit the shelves. [Reuters]


"My music is cutting edge but my heart is in the past, meaning filial piety is the most important thing," Chou told China's Shenyang Today newspaper in an interview carried on Sina.com on Monday.

Asked if he still listens to his mother, Chou, 27, said, "Of course I do. Of course I do. I think I'm still rather traditional, rather conservative. I'm only more progressive when it comes to music."

Chou named one of his albums for his mother, Yeh Hui-mei.

Asked what his gravest form of rebellion was, Chou said it was speeding.

"I got scolded by my mother because I've received many speeding tickets," he said.