Beverage tycoon plans more expansion
By Hu Yan (China Daily)
Updated: 2006-03-10 05:57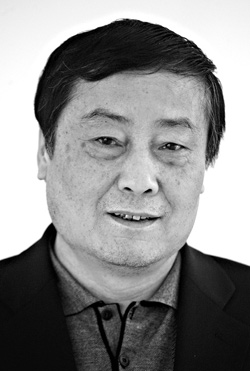 Zong Qinghou, chairman of Hangzhou Wahaha Group
Zong Qinghou, chairman of Hangzhou Wahaha Group, has 4 billion yuan (US$500 million) of savings in the bank, and the company's sales revenue was reported to be 17 billion (US$2.1 billion ) last year.
But despite the already huge sums, the 61-year-old beverage tycoon from East China's Zhejiang Province is always on the lookout for ways to maximize his fortune.
"We are seeking a new industry to invest in," said Zong, deputy of the National People's Congress. "Wahaha has the need, and also the ability to make its business sector more pluralistic."
As China's beverage industry leader, Wahaha's business includes bottled drinking water, and carbonated and nutritious drinks. Last year, its sales revenue increased by 23 per cent on 2004.
"The competition in the beverage industry is too fierce," said Zong, adding that vicious competition would lower the profits of the whole beverage industry.
Wahaha has chosen children's clothing as its second profit point since 2002, and built 800 franchise shops around China. But the performance of this sector has not been as good as expected.
It has made Zong eager to make use of the idle money in the bank, but his way of operating is very traditional.
"Capital operation is too risky, I prefer to be involved in the manufacturing industry," he said.
Zong also refuses to have his company listed on the stock market. "What's the reason for listing? I don't lack money."
His cautious and imperturbable attitude towards his wealth may be attributable to a difficult early life.
After middle school, he spent 15 years working on the coast in salt production, following Chairman Mao's policy of "sending youth to live and work in the countryside."
After returning to his hometown Hangzhou, he worked from one small company to another as a salesman.
His life changed when he was 47. With a loan of 140,000 yuan (US$17,500) and the help of two retired teachers, Zong started his own business to make nutritious drinks for children in 1989.
The product, maybe the first of its kind in China, quickly became popular in cities, and built a solid basis for the Wahaha brand. Wahaha then immediately built a solid network around the country.
In less than two decades, Zong has built a company which can compete with international beverage giants such as Coco-Cola and Pepsi in China, especially in rural areas, where such international brands have less of a reputation.
Wahaha Group now has 81 branch companies in 27 provinces and municipalities, employing 18,000 workers.
Wahaha has no vice-general managers. All the functional departments and branches directly report to Zong.
His only daughter also works in Wahaha. He believes in the traditional Chinese management way the father is the only authority of the family.
Zong has gradually transferred some of his power to younger managers of Wahaha, and trained more senior managers.
"I let them take on more work. I can definitely do such work more quickly, but I can't run all of the business," said Zong.
Need of talents
But Zong admitted that his company is badly in need of new talents, especially senior managers, which is a common challenge for Chinese domestic enterprises during the globalization process.
"We are competing with international companies. And the competition is eventually for human resources."
As a NPC deputy, Zong called for technological innovation and protection of intellectual property rights. "The government should not only fund researchers in universities and institutes, but also encourage enterprises to do research and develop new products with preferential policies and financial aid," he said.
Zong did not attend business school, learning more through personal experience.
"Our boss works very hard. He travels all around the country to supervise branch companies for more than 200 days in a year," said Shan Qining, deputy director of Wahaha's public relations office.
During Zong's spare time, such as on planes as he travels across the country, reading is his main hobby. He reads widely: business books, novels and classics.
(China Daily 03/10/2006 page3)