Rachel Weisz wins supporting actress Oscar
(AP)
Updated: 2006-03-06 10:47
Rachel Weisz won her first Oscar on Sunday night, winning the Academy Award for best supporting actress for her role in "The Constant Gardener."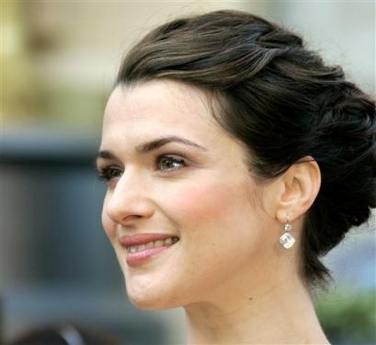 British actress Rachel Weisz, nominated for an Oscar for best actress in a supporting role for her work in 'The Constant Gardener,' arrives for the 78th Academy Awards Sunday, March 5, 2006, in Los Angeles. [AP]


The British actress, who turns 35 on Tuesday, beat out Michelle Williams of "Brokeback Mountain."

Even as "Brokeback" gained Oscar momentum, Weisz' mysterious and fiercely independent performance reaped awards, including Golden Globe and Screen Actors Guild trophies.

The other nominees were Amy Adams of "Junebug," Catherine Keener of "Capote" and Frances McDormand of "North Country."

Previously known mostly for "The Mummy" movies, Weisz's career changed with her role as a humanitarian-aid worker who aggressively confronts corrupt government and business officials in Africa.

"The Constant Gardener" was nominated for four Oscars, but Weisz regretted that Ralph Fiennes, who stars in the film and plays Weisz's diplomat husband, wasn't chosen as well.

"It's a supporting role I was playing, and I was supporting him, so it is disappointing he wasn't nominated," she said earlier.